Yesterday, Governor Brad Little signed the NRA-backed House Bill 295, to prohibit payment processors from requiring the use of a firearms-specific MCC to distinguish purchases at a firearms retailer from a general merchandise retailer or a sporting goods retailer, and to prohibit the misuse of payment card processing systems to surveil, report, or disclose these legal transactions.
NRA thanks Gov. Little for promptly signing this critical bill into law, primary sponsor Rep. Ted Hill for introducing HB 295, and Rep. Judy Boyle and Sen. Tammy Nichols for their hard work and strong leadership guiding it through the Legislature.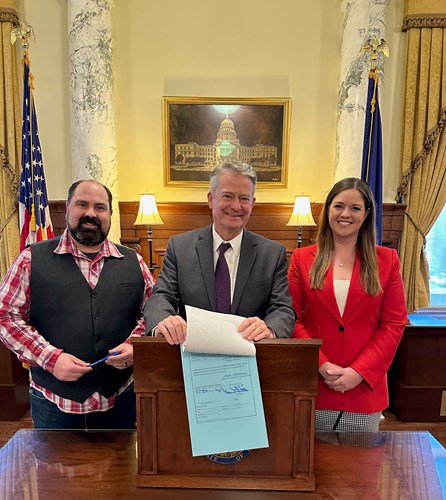 Left: Nathan Guy, owner of Faith Outdoors in Nampa, Center: Gov. Brad Little, & Right: Aoibheann Cline, NRA-ILA State Director.
Please stay tuned to www.nraila.org and your email inbox for further updates.