As reported earlier this month, NRA and CRPA will be hosting a free live webinar discussing all of the upcoming ammunition background check requirements scheduled to take effect July 1.  The webinar is scheduled to begin at 12 P.M. PST. If you are unable to attend, don't worry; a recording will be saved and archived for later viewing.  Should you wish to attend the live broadcast, be sure to register in advance as space is limited. 
To register in advance and attend the live broadcast, click here.
In the meantime, NRA and CRPA have prepared several informative tools to help members understand all the new requirements.  To access these tools, be sure to visit CRPA's website at https://crpa.org/ammo-background-checks/.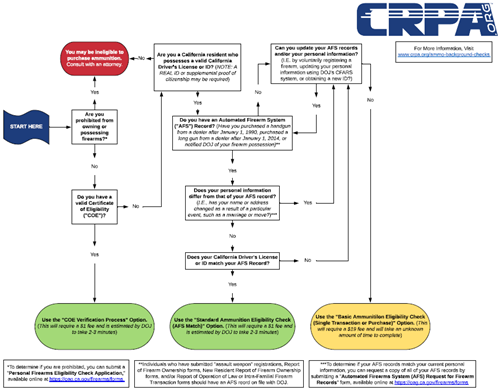 Continue to check your inbox and the California Stand and Fight webpage for updates on issues impacting your Second Amendment rights and hunting heritage in California.