NRA-ILA's Office of Litigation Counsel has been busy fighting for our members' rights in courtrooms across the country. ILA has filed new cases, continued the fight in many existing cases, and scored some good wins. This newsletter covers ILA's efforts to defend your freedoms in court over the first four months of 2022. In addition to this brief summary, updates on NRA-ILA's efforts to defend America's first freedom are available on our current litigation page.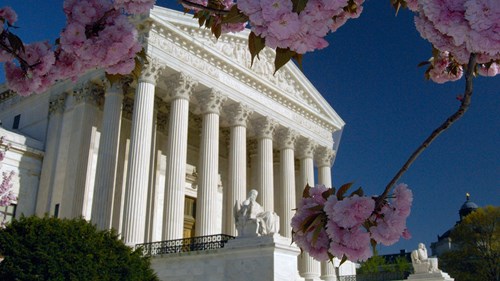 Supreme Court of the United States
As the Supreme Court's term winds down, we are closer to getting a landmark decision in New York State Rifle & Pistol Association, Inc., v. Bruen, the NRA-ILA case challenging a New York law that only awards concealed carry licenses to those who have a "proper cause" to carry. It will be the first time the Court issues a thorough opinion on the Second Amendment since it decided District of Columbia v. Heller and McDonald v. City of Chicago in 2008 and 2010 respectively.
But that is not all that NRA-ILA has before the Supreme Court. In March, we asked the Supreme Court to hear a challenge to California's ban on magazines capable of holding more than 10 rounds. Despite the fact that these common magazines come standard issue on many of the most popular firearms, the state of California labeled them "large capacity" and outlawed them. Twenty-three states filed a friend of the court brief in support of the case. It is the second magazine case that NRA-ILA has before the Supreme Court. Last spring we asked the Court to review a New Jersey law, which also declares 10-round magazines to be "large capacity." The Court has been holding that petition since August, and will likely decide how it acts on these cases after it decides Bruen.
NRA-ILA Continued to Defend your Second Amendment Rights in Courtrooms Across the Country
NRA-ILA began the year by suing California—again. This lawsuit challenges newly enacted AB-173. California law requires that every time an individual purchases a firearm, ammunition, or applies for a concealed carry license, they must undergo a background check and provide their name, address, place of birth, phone number, occupation, driver's license or ID number, race, sex, height, weight, hair color, eye color, and even their social security number and types of firearms that they own. This information was gathered from law-abiding gun owners with the understanding that it would only be used for legitimate law enforcement purposes. But that changed with AB-173. The information must now be turned over to universities and any "bona fide research institute" for research purposes. This privacy lawsuit was filed to stop California from doxxing people for exercising their Second Amendment rights.
NRA-ILA also scored a victory for gun owners against Los Angeles County in January. Los Angeles County, like many others, responded to the COVID-19 outbreak by declaring gun shops and ranges to be "non-essential" businesses, thereby closing them down and depriving citizens of their rights to acquire and maintain proficiency with a firearm. The shut down was prolonged because California law also imposes 10-day waiting period on all firearm purchases. This was challenged under the Second Amendment, and the Ninth Circuit Court of Appeals ruled in our favor. NRA-ILA filed three separate lawsuits challenging emergency COVID-19 orders in 2020. The others were against New York; New Mexico; and Alameda, Santa Clara, Contra Costa, and San Mateo counties.
The Washington Supreme Court handed NRA-ILA a victory in a case challenging the City of Edmonds's firearm storage ordinance. The unanimous Court rejected arguments made by Everytown attorneys who represented the city and stressed that "The legislature plainly meant to broadly preempt local lawmaking concerning firearms except where specifically authorized." This ruling will pay immediate dividends across the state. Seattle passed similar ordinances that NRA-ILA is also challenging. And Seattle's ordinance is now indefensible with this ruling. 
And NRA-ILA continued the fight in other cases. The Eleventh Circuit Court of Appeals heard oral arguments in NRA v. Swearingen, a case that challenges a Florida law that bans young adults from purchasing a firearm. It also filed a summary judgment motion in LaFave v. County of Fairfax, which challenges a Virginia county's ban on possessing firearms in public parks and other vaguely defined areas.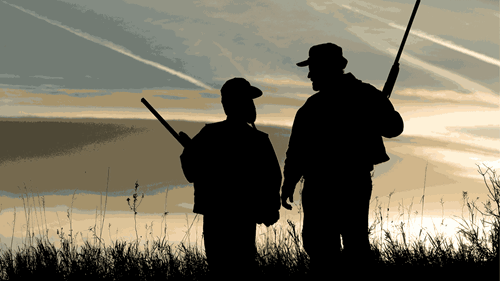 NRA-ILA Fought for the Hunting Community
In March, NRA-ILA joined a coalition of hunting groups to defend the Department of Interior's decision to open and expand hunting and fishing opportunities on 2.3 million acres of land across the country. The court, however, ruled that the hunting community did not have a significant interest in the case and denied us of the opportunity to participate. We refused to sit that one out and appealed that erroneous decision.  
That was not our only appeal. NRA-ILA has been fighting for states' rights to manage their wildlife for decades. The most recent battle on that front involved the Department of Interior's decision to return gray wolf management to the states. A federal judge in California overturned that decision, and in doing so, stripped the states of their ability to manage their wolf populations. We appealed that decision, too.
NRA-ILA Filed Several Friend-of-the-Court Briefs
NRA-ILA participated as a friend of the court in several cases so far this year. We began by filing a brief urging the entire Fifth Circuit Court of Appeals to review the ATF's rule reclassifying bump stocks as machine guns. A similar brief was filed last September asking the Supreme Court to review the rule.
In February, NRA-ILA filed an amicus brief asking the Florida Supreme Court to uphold the state's preemption statute. Florida's preemption statute imposes financial penalties on local officials who infringe on the people's Second Amendment rights. Several local officials who would pass gun-control ordinances but for that penalty filed a lawsuit challenging that statute. The brief argues that those penalties are necessary to prevent those same officials from passing preempted laws, an argument that the Florida District Court of Appeal agreed with last year. 
Then in March, NRA-ILA filed an amicus brief in a Fourth Amendment case in the Second Circuit Court of Appeals. The plaintiff there was pulled over on a routine traffic stop. He immediately handed the officer his driver's license, registration, and Connecticut carry permit, while simultaneously telling the officer that he was handing him his permit and that he was carrying a firearm in accordance with that permit. The officer dragged him out of the car and handcuffed him. The officer then verified that the permit was valid, but nevertheless decided to search the entire vehicle, finding only a flash drive with photographs of the driver's deceased father. The driver filed suit alleging that the officer violated his Fourth Amendment rights. NRA-ILA agreed and argued that exercising your Second Amendment rights does not waive your Fourth Amendment rights.   
And rounding out the this period, NRA-ILA filed an amicus curiae brief in a case challenging Hawaii's draconian process for obtaining a firearm. Hawaiian law imposes several repetitive steps and tight deadlines on people who wish to exercise their Second Amendment rights. They must first obtain a permit to purchase, which expires in ten days, and then have five days to register the gun in person. The brief argues that these laws were passed solely to "control" how people exercise their Second Amendment rights, and they cannot stand.   
Please stay tuned to www.nraila.org for future updates on NRA-ILA's ongoing efforts to defend your constitutional rights.