It's a well-known fact: NRA's formidable power comes directly from its committed members and supporters, working on the FrontLines to protect and promote our Second Amendment! There are, however, special, dedicated patriots that go well beyond the call as grassroots warriors:  Meet Lisa Bingenheimer of West Milwaukee, Wisconsin.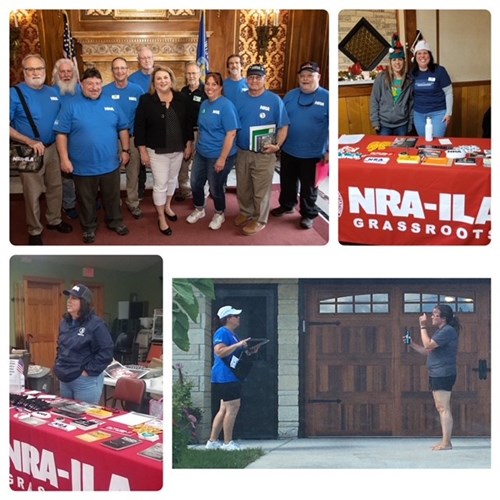 Lisa has served at the very tip of our grassroots arrow, as a volunteer FrontLines Activist Leader in Wisconsin since 2020. In a short time, she has made a tremendous impact in support of our Second Amendment. Setting-up at countless pro-freedom events, hosting volunteer meetings and NRA Days, working with local pro-gun businesses, and coalition building with like-minded groups across Wisconsin are just a few of her activities—Lisa rarely says "no" to an opportunity to defend freedom or promote NRA throughout Wisconsin. She recently organized volunteers to help support the successful efforts of a new gun club and range in her local area; educating the public, organizing meetings, and supporting the effort at town council meetings.
Lisa also serves as an NRA-ILA Campaign Field Representative during election years, where she organizes direct voter contact to tens of thousands of Wisconsin voters in support of NRA-endorsed candidates. She will be back in that role for the 2022 election cycle in Wisconsin—and our cause is lucky to have her!