| | |
| --- | --- |
| DATE:  | May 5, 2020 |
| TO:      | USF & NRA Members and Friends |
| FROM:  | Marion P. Hammer |
|   | USF Executive Director |
|   | NRA Past President |
DICTIONARY.COM  says "whiner" is a noun and lists some words related to "whiner" as wimp, complainer, sorehead, crybaby, and sniveler. 
Further, it defines "whine" as: to snivel or complain in a peevish, self-pitying way. 
PLEASE remember those terms and definitions as you read the email below that was blasted out around Florida yesterday.  
~~~~~~~~~~~~~~~~~~~~~~~~~~~~~~~~~~~~~~~~~
From: Nikki Fried ([email protected])
To: XXXXXXX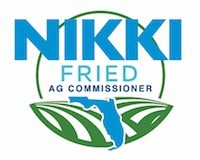 Friend, 
A gun-rights group is threatening to sue me, the NRA is attacking me AGAIN, and so is Florida's Attorney General. 
In a blatant political move, Attorney General Moody implied in a letter that I've halted the processing of concealed weapons licenses -- that's straight-up not true. Then, in a coordinated political attack, the NRA piled on by accusing me of "unlawfully exercising her anti-gun desires." And now, an obscure right-wing fringe group said I could expect a lawsuit for "infringing" on Floridian's rights. 
They can't handle that we've brought full accountability and background checks to Florida's 2 million concealed weapons licenses, while making the program more efficient. It doesn't fit the narrative of the out-of-touch, out-of-control NRA and its cohorts. 
Instead of playing politics in a pandemic, Attorney General Moody should investigate the negligence with which the Governor's unemployment system is failing to get assistance to Florida's working families during this time of need. 
I promised Floridians that I would stand up to the NRA, that it would no longer have any power in our state's Department of Agriculture. I will not be bullied by them now! They may spread lies and false information to advance their agenda, but it won't be advanced on my watch. 
Thanks for joining the fight, 
Nikki