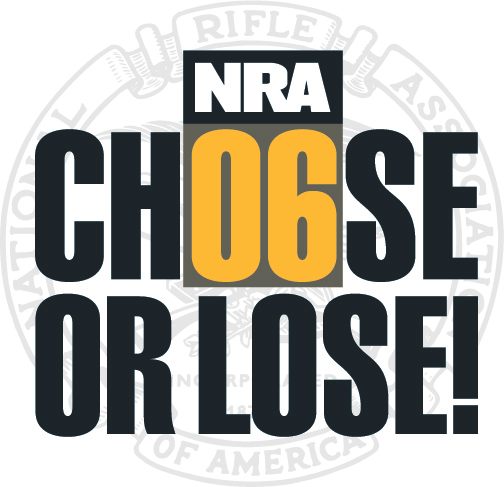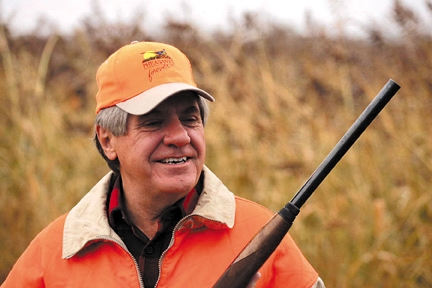 Re-Elect Nebraska
U.S. Senator Ben Nelson
This fall, one of the strongest advocates of our Second Amendment freedom among his party is up for re-election to the U.S. Senate--Ben Nelson.
"Nebraska gun owners have a true friend and faithful ally in Senator Ben Nelson," said NRA Executive Vice President Wayne LaPierre. "Over the past six years on Capitol Hill, he has steadfastly refused to play politics with gun owners' rights."
In fact, according to NRA-ILA Executive Director Chris W. Cox, Senator Nelson's commitment to take a stand on principle very likely inspired other Democrats to defy the national Democratic establishment and stand up for your rights.
"During floor debate on S. 397, the Protection of Lawful Commerce in Arms Act, Sen. Nelson spoke out forcefully in favor of protecting America's arsenal of democracy," Cox said. "On that issue as on many others, Sen. Nelson has served as an example of pro-freedom leadership in action."
In many ways, Nelson exemplifies a non-partisan devotion to freedom, to his constituents and to the Constitution.
After serving two terms as governor of Nebraska, Ben Nelson brought that same sense of Nebraska independence from Lincoln to Capitol Hill.
Over the past six years, he has taken significant political risks to stand firm for the views of his Nebraska constituents, often defying the party line. In 2004, Nelson was one of just five Democrat U.S. Senators who voted against extending and expanding the Clinton-Schumer-Feinstein gun ban.
In 2005, Nelson broke ranks with Democrats to support the nomination of John Bolton to be ambassador to the United Nations--where in 2001 Bolton had told the U.N. to keep its hands off of Americans' Second Amendment freedoms.
He was also one of just three Democrats to vote against the McCain-Feingold campaign finance "reform" law that denies free political speech to groups like the NRA in the months leading up to elections.
The non-partisan National Journal--a publication for policymakers in Washington, D.C.--ranked Nelson's U.S. Senate voting record as the most conservative among his caucus.
In fact, according to The Washington Post, President Bush has commended Nelson as "a man with whom I can work, a person who's willing to put partisanship aside to focus on what's right for America."
Nelson might have the image of a renegade inside the Washington, D.C., beltway, but back home in Nebraska he's a Cornhusker at heart, who's proud of his independence.
"Nebraska has always supported a bipartisan approach to things and the independent-minded approach," Nelson said, "or we wouldn't continue to have a non-partisan legislature."
Sen. Nelson has found innovative ways to advance our values and beliefs in Washington, D.C.
Of foremost importance to Nelson is the preservation of rural America's values and traditions.
Battling the soaring increase in methamphetamine manufacturing and trafficking, and halting the damage these activities wreak on local communities and families, Nelson has co-sponsored legislation designed specifically to fight the scourge of meth in rural areas. Nelson has also supported increased funding for the High Intensity Drug Trafficking Area program, which assists state and local officials in battling drug production and distribution, and he has helped funnel federal resources to the Nebraska State Police's anti-meth efforts.
Nelson is also an avid hunter and fisherman. He hunts turkey and bear, and his Senate website features a photo of him holding a 33-pound redfish that he caught on 20-pound test line in Florida.
So it's not surprising that, in 2005, Nelson worked to support our hunting and fishing heritage by serving as co-chair of the Congressional Sportsmen's Caucus, a group of more than 300 members of the U.S. House and Senate who actively work to defend and sustain America's hunting and angling traditions. The Sportsman's Caucus provides a network of political leaders and allies of sportsmen and anglers that can quickly take action when hunting, fishing or conservation are threatened.
"Time and time again, Ben Nelson has gone out on a limb on behalf of hunters, gun owners and the Right to Keep and Bear Arms," said NRA's LaPierre. "This November, gun-owning Nebraska voters can send a message to Washington--and keep a proven defender of their rights on the job--by re-electing Ben Nelson to the U.S. Senate."
Cox echoed that sentiment.
"When push came to shove on Capitol Hill, I've counted on Senator Nelson repeatedly to stand on principle regardless of the politics--and he's made a real difference in important ways," Cox said.
"Now I'm counting on you," Cox continued. "As Nebraska gun owners, as NRA members and as Freedom First voters, I'm calling on you to keep that independent spirit and integrity on the job in Washington, D.C., by voting to re-elect U.S. Sen. Ben Nelson on Election Day this November."
Visit the NRA Political Victory Fund (NRA-PVF) website at www.NRAPVF.org to learn how candidates in your state are ranked according to voting records, public statements and answers to NRA-PVF questionnaires.
While there, you can volunteer to help your favorite pro-gun candidate, register to vote, write your representative, even e-mail another NRA member about a candidate.
A visit to the website can also put you in contact with your "Second Amendment Activist Center," where you can become even more involved in electing a pro-gun representative, or a local Election Volunteer Coordinator, who acts as a liaison between pro-gun candidates and NRA members like you.