The NRA-ILA Grassroots Team has been hard at work, building on the continued success of the NRA State Conference series in 2023. This year's slate of events started off strong with hundreds of patriots gathering in support of "the Second", in Nebraska. Many great speakers headlined, including U.S. Senator Pete Ricketts, and NRA-ILA Nebraska State Director, Travis Couture-Lovelady.  Nebraska Senator Tom Brewer updated attendees on Constitutional Carry, as the bill headed for the finish line, and made Nebraska the 27th Constitutional Carry state.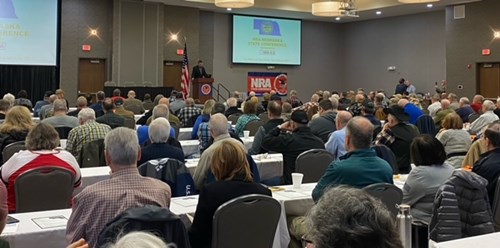 Florida and Georgia's NRA State Conferences were up next, with a host of incredible participants, like Gilchrist County Sheriff Bobby Schultz, Former Director of U.S. Fish & Wildlife, Aurelia Giacometto, Florida State Senator Jay Collins, and others, among many great coalition groups like, USCCA, Georgia 2A, A Girl & A Gun, and NWTF, to name a few.

The most recent NRA State Conference took place last month in Virginia Beach—an election hotbed this year! The event served as a critical opportunity to gather, learn, and organize in new ways to support the Second Amendment, as well as NRA's critical election efforts in the Commonwealth.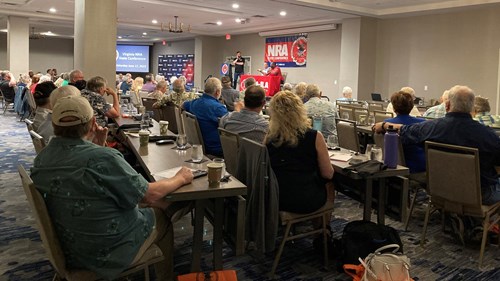 We thank the many speakers, groups, coalitions, attendees, and NRA-ILA Staff members that work to make these NRA State Conference successful. Stay tuned for the next series of NRA State Conferences coming in the Fall!