A college lacrosse player at a Florida university was told by his coach in June that he had to choose between the team or posting his hunting and firearm pictures online. 
"You want to play lacrosse for PBA [Palm Beach Atlantic University], you won't post pics of your guns and stuff. That's simple. You want to continue to post this – you don't play," the coach texted the student on June 27. 
The pictures depicted law-abiding, non-threatening behavior. In one example, the student is smiling after a successful duck hunt. In another example, he is holding a holstered firearm.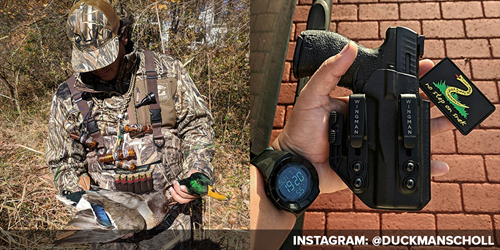 The student responded to his coach saying he did nothing wrong and that if he had to choose between lacrosse and his constitutional freedoms, he'd choose his freedoms. 
The university responded formally to the student's complaint and said the student's pictures did not violate school policy and that they had spoken to the coach about the issue. 
This is yet another example of an anti-gun authority figure feeling emboldened to attack a student for his pro-Second Amendment beliefs. The men and women of the NRA are sick of hearing stories like these.