Eric Holder may have announced his resignation as U.S. attorney general, but his legacy of mismanagement, incompetence, and the politicization of federal law enforcement will continue to plague Americans for some time to come.  That became even more evident this week with further revelations about Operation Fast and Furious based on information of which the Justice Department was presumably aware but withheld from the American people.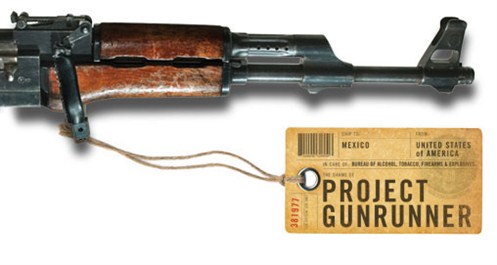 According to records obtained by Judicial Watch through a public records lawsuit against the City of Phoenix, Ariz., an AK 47-type rifle involved in Operation Fast and Furious was used in a gang-style shooting in the city that left two people injured with multiple gunshot wounds.  The incident could have been far worse, moreover, as the assailants had also shot up the front of an occupied apartment building where the victims were found.  The findings are detailed in a letter sent to a Justice Department official by Charles E. Grassley (R-Iowa), ranking member of the Senate Judiciary Committee, and Darrell Issa (R-Calif.), Chairman of the House Committee on Oversight and Government reform.

According to the letter, an AK-type rifle recovered from a vehicle fleeing the scene of the crime was determined to have been purchased by Christopher Steward – one of 40 he bought in a single day –  while he was under the surveillance of the Bureau of Alcohol Tobacco Firearms and Explosive (BATFE).  Steward was later charged with purchasing some 289 firearms with funds provided by the leader of a firearms trafficking organization.  Despite the suspicious circumstances under which Steward purchased the rifles and distributed them between different vehicles, agents did not immediately attempt to seize and recover the firearms but allowed them to "walk," apparently to further the investigation.  At least two men paid the price for that decision on this side of the border (so far), while other firearms Steward purchased have also been recovered in Mexico, indicating the potential for more victims in that country.

The letter also chides DOJ for ignoring three prior requests for information on firearms associated with Fast and Furious and recovered in connection with violent crimes.  It notes that the rifle seized in the Phoenix shooting was traced by BATFE on July 31, 2013, but DOJ failed to notify the committees about it.  According the letter's authors, "This lack of transparency about the consequences of Fast and Furious undermines public confidence in law enforcement and gives the impression that the Department is still seeking to suppress information and limit its exposure to public scrutiny."

This latest revelation might not be the last in connection with Fast and Furious.  A federal court ruling in a Freedom of Information Act lawsuit in September denied a request for an extension and ordered the White House to release to Judicial Watch by October 22 information it had previously withheld on documents related to Fast and Furious.  This was the second such order, as DOJ had failed to comply with an earlier one issued in July.  DOJ had sought to delay release of the information to Judicial Watch until the day before the November elections.  Meanwhile, another judge gave DOJ until November 3 to turn over additional documents related to Fast and Furious to Rep. Issa's committee.

Whatever the contested documents may or may not ultimately prove, the fact remains that firearms sold to dangerous criminals with the knowledge and consent of BATFE officials undoubtedly remain in circulation with violent gangs and drug traffickers.  Thus, while Eric Holder's disgraceful tenure will soon come to an end, the risks that he created to innocent people in America and countries to the south will continue.