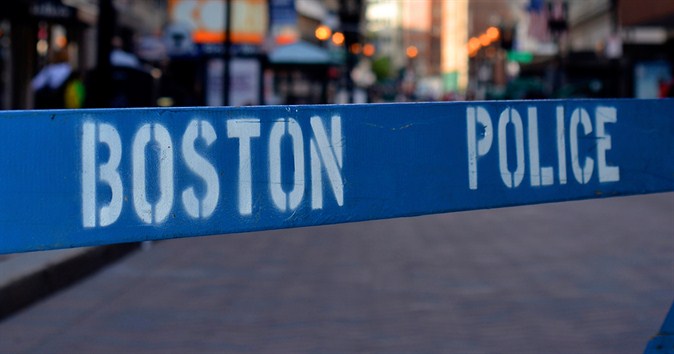 Writing for a majority of the Supreme Court in District of Columbia v. Heller, which recognized an individual right under the Second Amendment to possess firearms for self-defense, Justice Scalia observed: "The very enumeration of the right takes out of the hands of government … the power to decide on a case-by-case basis whether the right is really worth insisting upon."   

Nevertheless, Boston Police Commissioner Bill Evans expressed his support this week for a provision in the House version of a Massachusetts gun control bill that would give local law enforcement officials discretionary power to decide who may acquire licenses to own shotguns and rifles. This provision was stripped from the State Senate version of the bill. Under current law, local law enforcement officials already have discretion over who is issued a license to own a handgun.

In an interview Boston Public Radio, Evans stated:

For the most part, nobody in the city needs a shotgun, nobody needs a rifle, and I don't know a lot of people who are into hunting who, being lifelong residents, would actually want that who lives in the city, but, especially here in the city I want to have discretion over who's getting any type of gun because public safety is my main concern and as you know it's an uphill battle taking as many guns off the street right now without pumping more into the system.

Unfortunately, Evans is not alone in his failure to comprehend that constitutional rights limit, rather than depend upon, the discretion of government functionaries. On Tuesday, several Massachusetts police chiefs gathered at the statehouse to protest the discretion provision having been stripped from the senate's bill. Among those participating were Evans, Chief Terrence Cunningham of Wellesley, Chief Erik Blake of Oaks Bluff, and former Boston Police Commissioner Edward F. Davis. The Boston Globe additionally reported that Massachusetts Governor Deval Patrick supports the House bill.

Executive Director Jim Wallace of NRA's Massachusetts state affiliate, Gun Owner's Action League, explained to Fox News that the discretion the chiefs have to issue handgun permits is already being misused.

Massachusetts police chiefs have had discretionary ability [to issue handgun permits] for decades here and the system has been pretty widely abused as far as suitability goes because it's left up to the chief to decide… Some chiefs say they just don't hand out those licenses, or some are granted for target and hunting purposes only.

Earlier this year, the Ninth Circuit Court of Appeals recognized that a California regulatory scheme that effectively granted local sheriffs the discretion to decide who had "good cause" to carry firearms in public was unconstitutional. That case, like nearly all successful Second Amendment litigation, was made possible by local officials who, though having sworn an oath to the Constitution, insisted they had a better grasp of human nature and public welfare than the framers of the Bill of Rights.

We therefore suggest some remedial reading and a dose of humility for Commissioner Davis and his likeminded colleagues. Some of the rights these officials now find so inconvenient arose from the overreaching of their predecessors in authority.