Own the gun that President Obama, Senator Feinstein, and Mayor Bloomberg want to ban.
The NRA is giving away two Daniel Defense AR's, and one of them could be yours!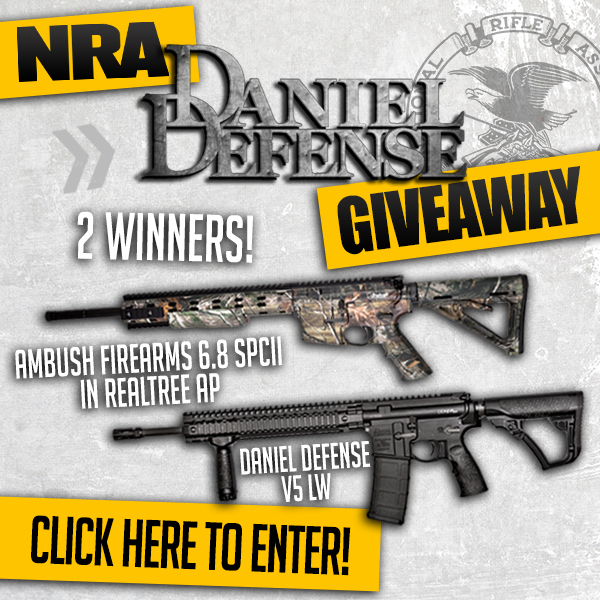 Or CLICK HERE!
Hurry, all entries must be received by March 4 at 4:00 p.m. ET.
Be sure to LIKE the NRA on Facebook at www.facebook.com/nationalrifleassociation. 
Follow us on Twitter @NRA and on Instagram at www.instagram.com/nationalrifleassociation.