Bills Would Increase Access to Hunting Grounds
On May 24, Senators Kent Conrad (D-N.D.) and Pat Roberts (R-Kans.), and Representatives Jerry Moran (R-Kans.) and Earl Pomeroy (D-N.D.), introduced S. 1502 and H.R. 2473, the Voluntary Public Access and Wildlife Habitat Incentive Program Act of 2007.
The bills seek to promote, on a national level, the Open Fields Initiative already undertaken with success in some states. They will provide $20 million annually, during fiscal years 2008-2012, to fund state efforts to develop voluntary, incentive-based programs that expand public access to private lands. Currently, many states lack sufficient funding for such programs.
The bills would amend the Food Security Act of 1985 to encourage owners and operators of privately-held farm, ranch, and forest lands to voluntarily make their lands accessible to the public under programs administered by states and tribal governments. If fully funded, the Open Fields Initiative will open up more than 10 million new acres of private land to the public each year. And, it will allow each state to design access programs to fit the needs of its sportsmen and landowners.
According to the U.S. Fish and Wildlife Service, in the most recent year for which data have been compiled, 82 million people aged 16 years and older participated in wildlife-related recreation in the U.S., including 13 million who hunted, and more than 66 million who engaged in wildlife-related recreation such as observing, feeding or photographing wildlife. These individuals spent an estimated $56 million on hunting and fishing equipment and supplies, and more than $28 billion on food, lodging and transportation. Hunting and fishing licenses, permits, and stamps, and excise taxes on hunting and fishing goods have generated billions of dollars for wildlife conservation, research and management over the years.
Moreover, hunting and fishing provide essential funding sources for wildlife habitat development, wildlife conservation, ecosystem preservation, and effective wildlife management, and they contribute to the reduction of conflicts between people and wildlife.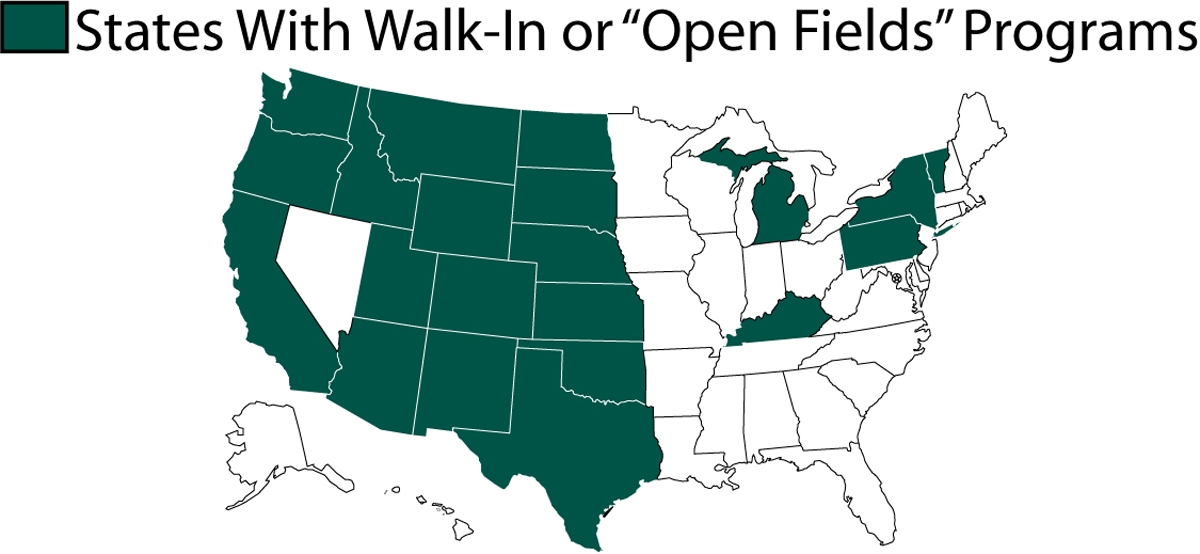 Points of contact with some participating states are: Arizona (602) 789-3624, California (916) 445-3615, Colorado (970) 521-0233, Idaho (208) 287-2745, Kansas (620) 672-5911, Kentucky (502) 564-4858, Michigan (517) 241-0666, Montana (406) 444-3798, Nebraska (402) 471-5420, New Mexico (505) 476-8010, New York (518) 402-8943, North Dakota (701) 328-6371, Oregon (503) 947-6087, Pennsylvania (717) 787-6400, South Dakota (605) 773-3096, Texas (512) 389-435, Utah (801) 538-4776, Washington (360) 902-2691, Wyoming (307) 473-3428.