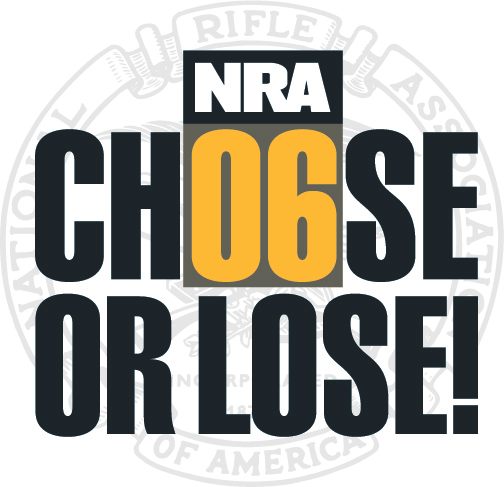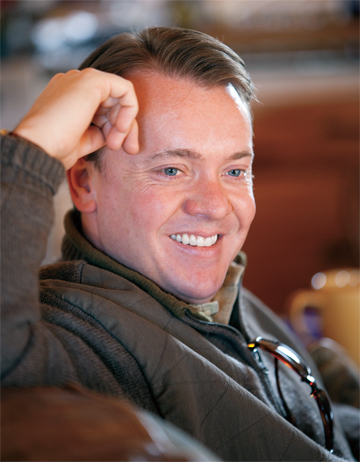 Wayne LaPierre
and Chris Cox
Dear NRA Member:
Together we have shaped historic changes with our votes in elections going back to 1994--when we helped create a pro-Second Amendment House of Representatives in response to the infamous Clinton gun ban. Our great gains could be lost on November 7 if gun owners fail to support those candidates who support our rights.
Only you, your family members, friends and neighbors can protect our hard-fought victories by registering to vote and going to the polls on November 7. Sarah Brady calls Election Day 2006 "the opportunity we've been waiting for," and that "opportunity" is the takeover of Congress by those who are dedicated to restricting or even eliminating our Right to Keep and Bear Arms.
The anti-gun Democratic Party leadership--the same anti-freedom forces who plotted with Bill Clinton, Al Gore and Janet Reno to wage an unrelenting war on America's gun owners--know that if they gain control of the House and Senate, virtually every major position in the power structure and on key committees will be controlled by enemies of the Second Amendment.
That means that gun banners such as Ted Kennedy, Hillary Clinton, Chuck Schumer, Dianne Feinstein, Nancy Pelosi and John Conyers--all F-rated by the NRA-PVF--will be setting the legislative agenda in the U.S. Congress.
For months now, we've listened to the anti-gun media elite beat out a steady message that the freedom-first voters who defeated Al Gore and John Kerry are discouraged over a variety of issues and will likely stay at home this Election Day. At the same time, loud-mouthed Hollywood types such as Michael Moore and George Soros have been told to shelve their anti-gun rants until after the election. Their goal is to fool pro-gun voters into believing our rights aren't at risk in this election. Nothing could be further from the truth.
Our NRA-PVF Candidate Endorsements tell the real story. We've compiled the best possible information you and your friends need to cast your crucial votes. Our grades reflect the entirety of candidates' records, and not just what they are saying this year on the campaign trail.
Don't let the media lull your friends into staying home November 7. Tell them what's at stake and encourage them to vote. Offer them a ride to the polls. In this election, the future of our Second Amendment rights hangs in the balance.
For more information on the stakes in the 2006 elections go to:
Our Legislative Future Is At Risk
Elect a Second Amendment Safe Senate
Our Rights Hang in The Balance
Thank you.
| | |
| --- | --- |
| | |
| Wayne R. LaPierre | Chris W. Cox |
| NRA Executive Vice President | NRA-ILA Executive Director |