| | |
| --- | --- |
| DATE:      |  April 18, 2020 |
|  TO:        |  USF & NRA Members and Friends |
|  FROM:    |  Marion P. Hammer |
|   |  USF Executive Director |
|   |  NRA Past President |
I kid you not! Florida's leading enemies of freedom and the Second Amendment actually said: 
"We cannot shoot this virus."
In an attempt to get gun shops removed from the "essential business list,"  anti-gun Florida Congresswoman Debbie Wasserman Schultz  included that phrase in a Press Release announcing the submission of a letter to the Department of Homeland Security by a group of anti-gun Congressmen from around the country
Read the following news clip from FLORIDA POLITICS - THE DELEGATION  Peter Schorsch   [email protected] 
DWS: Guns not essential commerce   
With the Florida and national economy effectively in shutdown mode, some business activity continues when deemed "essential." The debate sometimes centers on what should be included in that category. 
Recently, Rep. Debbie Wasserman Schultz joined with several Democratic colleagues to seek the removal of the gun industry from the essential category. In a letter to Department of Homeland Security Acting Secretary Chad Wolf, signees questioned how firearm sales made the list.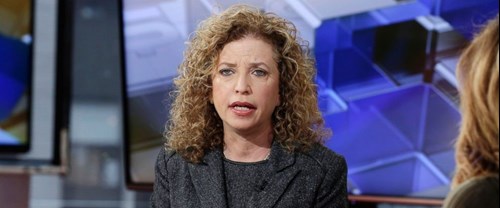 Guns are not essential commerce, says Debbie Wasserman Schultz.
"We cannot shoot this virus. Defeating COVID-19 requires bolstering our health systems and diligent social distancing and sanitation measures," the letter reads. "The National Rifle Association already unleashed a gun violence health menace on this nation, we should not allow gun lobbyists to make this unfolding viral health pandemic any worse." 
Among delegation Democrats signing the letter wereReps. Lois Frankel, Alcee Hastings, Darren Soto and Debbie Mucarsel-Powell. 
"The battle against this pandemic is being fought in homes and hospitals across our nation; we call on the Department of Homeland Security to listen to the research and not exacerbate this already dire situation by keeping gun and ammunition retailers on the list of essential businesses," the letter added.