| | |
| --- | --- |
| DATE:      | September 17, 2018 |
| TO:          | USF & NRA Member and Friends |
| FROM:     | Marion P. Hammer |
|   | USF Executive Director |
|   | NRA Past President |
Incoming Florida Senate President Bill Galvano calls himself a Republican but is rumored to be the one who colluded with anti-gun Democrats to engineer the gun control package included in SB-7026 this past session. SB-7026 contained three major gun control provisions and was rammed down the throats of Senate and House Republican legislators. The report below adds credence to that rumor. Looks like our Second Amendment Rights were sold for a large contribution from anti-gun former New York City Mayor Michael Bloomberg.

All of this while the anti-gunners keep accusing legislators of taking money from NRA. In reality, no Florida Senate or House member or candidate for the Florida Senate or House has received a direct contribution from NRA in almost 20 years.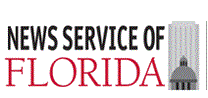 GALVANO COMMITTEE GETS $200K FROM 'EVERYTOWN' GROUP 
September 13, 2018 
NSF Staff 
A political committee led by incoming Senate President Bill Galvano, R-Bradenton, last week received a $200,000 contribution from a national group that backs gun restrictions. 
Galvano's Innovate Florida committee received the money Sept. 4 from Everytown for Gun Safety Action Fund, which is heavily backed by former New York Mayor Michael Bloomberg, according to a newly filed finance report. 
Also last week, the Galvano committee spent $335,447. The largest chunk of that money, $250,000, went to the Florida Republican Senatorial Campaign Committee, which is helping fund GOP Senate candidates this fall. 
Also, Galvano's committee sent $75,000 to Friends of Dana Young, a committee backing Sen. Dana Young, R-Tampa, in her closely watched re-election battle in Hillsborough County's Senate District 18. 
Galvano's committee had about $231,000 in cash on hand as of last Friday, the report shows