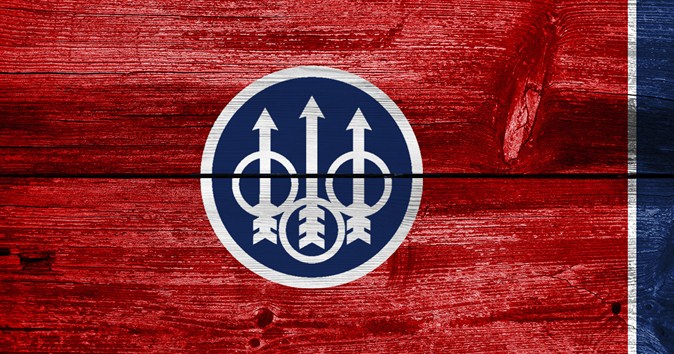 The large-scale exodus of gun manufacturers from states inhospitable to the Second Amendment continued this week, with Beretta USA announcing that it would be moving its Maryland operation to Gallatin, Tennessee. In doing so, Beretta joins firearms and firearm parts manufacturers such as Remington, Kahr Arms, PTR Industries, Sturm, Ruger & Company, and Magpul Industries, all of which have either quit states hostile to gun owners, or chosen to expand their operations in more friendly locales. Beretta's move is poised to cost the so-called "Free State" millions in investment and 160 jobs.

In early 2013, as a raft of anti-gun legislation was making its way through the Maryland General Assembly, Beretta warned that it might relocate if these restrictions were enacted. At the time, Beretta's general counsel, Jeffrey Reh, was quoted in the Washington Post as stating, "Why expand in a place where the people who built the gun couldn't buy it?" Further, in discussing with the Post a 2013 visit to the Maryland facility by the firm's patriarch, Ugo Gussalli Beretta, Reh told the paper, "All I can tell you is, Mr. Beretta said, 'There always seems to be a problem with Maryland.'"

Around the same time, State Delegate Anthony J. O'Donnell lamented to Fox News, "We are pushing a legitimate manufacturer and good neighbor out of Maryland... Losing them would be a big disappointment. Maryland has a reputation for having a horrible business climate, and this would be one more nail in the coffin."

On May 15, 2013, Maryland Governor Martin O'Malley (D) chose to ignore Beretta's warnings and signed S.B. 281 into law, with the measure taking effect October 1, 2013. The law bans several types of semi-automatic firearms and magazines with a capacity greater than 10 rounds, and put in place burdensome and redundant licensing requirements for all handgun purchasers.

In a statement released Tuesday, General Manager for Beretta USA, Jeff Cooper, made clear the company's reasons for leaving Maryland:
During the legislative session in Maryland that resulted in passage of the Firearm Safety Act of 2013, the version of the statute that passed the Maryland Senate would have prohibited Beretta U.S.A. from being able to manufacture, store or even import into the State products that we sell to customers throughout the United States and around the world.  While we were able in the Maryland House of Delegates to reverse some of those obstructive provisions, the possibility that such restrictions might be reinstated in the future leaves us very worried about the wisdom of maintaining a firearm manufacturing factory in the State…

While we had originally planned to use the Tennessee facility for new equipment and for production of new product lines only, we have decided that it is more prudent from the point of view of our future welfare to move the Maryland production lines in their entirety to the new Tennessee facility.

Reaction to the news was swift. Maryland Republican Gubernatorial Candidate Larry Hogan released a statement blaming O'Malley for the move, noting, "I am saddened to learn that the hard working women and men I met at Beretta's factory in Accokeek in May will now lose their jobs as a direct result of the O'Malley-Brown administration's high taxes and punitive regulations." Delegate Nicholaus R. Kipke also criticized the O'Malley administration, telling Baltimore's CBS affiliate, "Governor O'Malley and Lieutenant Governor Brown are responsible for these jobs leaving our state." In discussing Maryland's recent gun control law, Kipke added, "It's still a major problem. This bill did nothing to address it, and as a consequence, we've lost a major employer here in our state." Additionally, Delegate Michael J. Hough told the Baltimore Sun of the gun maker's decision, "I'm not surprised. If you combine our anti-gun laws with our high taxes, Beretta is just one of many businesses that have fled the state."

Gun owners can draw encouragement from the fact that so many corporate citizens in the gun industry are willing to vote with their feet when state legislatures pass laws targeting their products and lawful customers. Beretta is not alone among Maryland residents, moreover, in its desire to seek greener pastures. In a recent Gallup Poll, 47% of Maryland residents said that, given the opportunity, they would like to move to another state. This was the third highest percentage in the nation. (While the poll did not asked respondents to specify the reasons for their choices, other states that are hostile to the right to keep and bear arms and are losing businesses and jobs as a result fared poorly in the survey as well.)

Gun control adherents base their ideology largely on magical or wishful thinking. They believe that restrictions aimed and enforced squarely against peaceful, law-abiding citizens will somehow cause hardened or deranged criminals – the chief perpetrators of firearm violence – to disarm or abandon brutality. Yet the more predictable effect of these laws is to give the non-compliant criminals an advantage over their compliant victims. Increasingly, the laws are also giving other states business opportunities and economic advantages as well.

Whether any of these realities will eventually sway the persistent anti-gun ideologies that permeate certain parts of the country remain to be seen. If not, pro-gun residents and businesses of those regions will undoubtedly take Gov. Martin O'Malley's reaction to the Beretta news to heart. O'Malley dismissively noted that "it's a free country." He's certainly right that residents are free to express their preferences by where they choose to reside and do business.