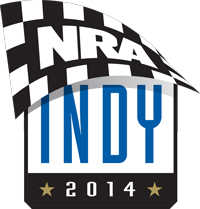 The 17th Annual Firearms Law Seminar will be held on Friday, April 25, 2014, as part of the NRA Annual Meetings. The gold standard in firearms CLE classes, this day-long seminar provides legal instruction for practicing attorneys and all others having an interest in Second Amendment law. Topics to be discussed include gun trusts, current law suits across the country, recent changes in Illinois law, Stand Your Ground and Castle Doctrine laws, federal and state firearms disqualifications and the restoration of rights, working with firearms ranges, and legal ethics.

The nationally-renowned faculty will include leading Second Amendment attorneys Stephen Halbrook and David Kopel, Professor Nicholas Johnson, attorney and NRA firearms instructor Joel Ostrander, attorney Brian Ciyou, Indiana Supreme Court Justice Stephen H. David, and NRA In-House attorneys Sarah Gervase, Matthew Bower, and Stefan Tahmassebi.  The special luncheon speaker will be Professor Brian Anse Patrick. 

Tuition for practicing attorneys is $245 if registered before March 31, 2014.  Tuition for other attendees is $150 if registered before March 31, 2014.  The fee for active duty military and police officers is $75.  The fee for current law students is $50. Tuition includes the full-day course, study materials, continental breakfast, luncheon, and post-course reception. Pricing is available for half-day attendance as well. Attorneys will receive CLE credit.  For more information, please visit the Seminar website at http://www.nrafoundation.org/lawseminar or call us at 1-877-NRF-LAWS.