2012 NRA-ILA Dinner and Auction
Grant's Farm
10501 Gravois Road, St. Louis, MO 63123
Friday, April 13, 2012
6:00 P.M. – 11:00 P.M.

This year, the auction will be held at Grant's Farm. Don't miss your opportunity to bid on one-of-a-kind firearms, original artwork, knives and hunts. Tickets are $250 per person or $2,500 for a table of 10.
SOLD OUT!!  Please contact Lacey Biles at [email protected] or (703) 267-1206 to put your name on the waiting list.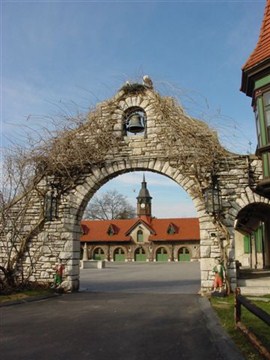 Some of the Items Available

SO 10 Shotgun Donated by Beretta
Seventy years from the first modern Beretta over-and-under (the model S1 that was launched in 1933), a new true sidelock shotgun is born. The SO10 over-and-under: The deserving successor of the famous Beretta SO series hunting and competition shotguns that have earned their reputation, on the Olympic podium and on the most exclusive hunts in the world, from Europe to America to Africa, for being the most functional, elegant and exclusive over-and-unders in the world.
Drawing from this very long experience, and under the dedicated guidance of the Beretta family, the most gifted designers and gunsmiths of the company have created the new SO10 over-and-under, a synthesis of aesthetic refinement, function and performance that place it at the peak of the world's prestigious over-and-under offerings.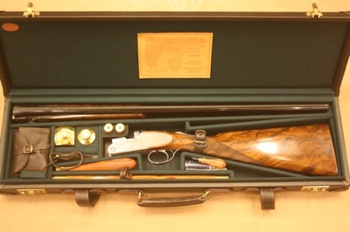 Exclusive Legacy Labrador Puppy from Robert Milner of Duckhill Kennels
In the 1830's, the 5th Duke of Buccleuch imported the first ancestral Labradors from Newfoundland and developed the beginnings of the Labrador breed. The Dukes of Buccleuch have subsequently maintained this original strain of Labrador Retriever and have bred over many years a superb game finding dog to supply the needs of their gamekeepers for their vast estates in Scotland. The Duke of Buccleuch's kennels are the only Labrador breeding kennel which has been in continuous operation since the introduction of Labradors to England in early 1800's. Today, the original strain of Labrador continues in FTW Buccleuch Oak, a handsome and talented black labrador dog who resides in Scotland with the 10th Duke of Buccleuch. World-renowned dog trainer, breeder and author, Robert Milner of Duckhill Kennels, has bred bitches to Buccluech Oak and has retained and trained a number of the puppies. They are characteristically high in hunt drive and easy to train.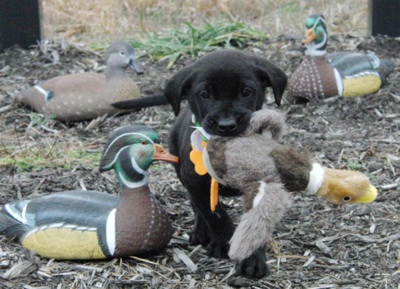 Eukanuba has donated a one-year supply of dog food to accompany this excellent Labrador puppy.
The high quality ingredients found in Eukanuba are selected based on the nutritional benefits they provide for your dog. The success of any sporting dog is only as good as genetics, training and diet can support. If nutrition is used properly, it provides a foundation for effective training and performance. If abused, it will handicap the benefits derived from training and ultimately affect performance.
DHA - A ground breaking study of mothers and puppies that were fed Eukanuba showed increased levels of DHA to promote smarter and more trainable puppies. Eukanuba puppy food contains 10 times more DHA and brain building Omega-3 fatty acids than other leading puppy food brands.



Original Oil Painting by Craig Tennant – "Down Stream"
Craig Tennant was honored with the Buyer's Choice Award at the 2008 Prix de West Invitational for "A Distant Bugle", and the Frederic Remington Painting Award in the same show in 2009. He received the People`s Choice Award at the 2000 and 2001 Stampede Western Invitational Art Exhibit & Sale. He also received the People`s Choice Award at the 2001, 2002, and 2004 Coors Western Art Exhibit and Sale held in Denver.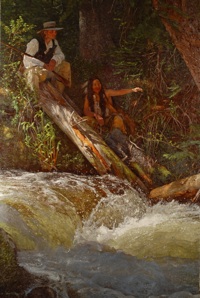 Colt 45 Model P2870Z, 7 ½ inch Barrel
CUSTOM FEATURES:
Custom Shop converted screwless frame with custom extended length grip frame
Pierced and sculpted front sight depicting the Colt factory dome
Hand carved genuine African ivory grips with the following scrimshaw:

Illustration of young Sam Colt as a sailor carving the first wooden model of what would become the first Colt revolver mechanism (right panel)
Armsmear Crest (left panel)

Extensive 24 KT Gold Inlays to include:

Gold Bordered Frame
Rampant Colt on Left Recoil Shield
Patterson Revolver on Loading gate
Gold Bordered Cylinder with Gold Inlayed Scroll
"Sam Colt" Signature on Ejector Tube
"Vincit Qui Patitur" on Right Side of Barrel
Colt's Hartford Factory on Left Side of Barrel

Additional scroll engraving up to 75% coverage
Over 300 hours of engraving and inlay time by world-renowned Colt Master Engravers, Steve Kamyk and George Spring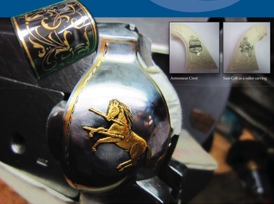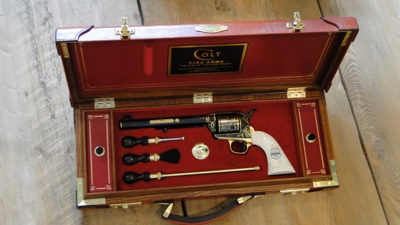 Ultimate Shooting Package that will encompass the JP rifle, Brownells shooting package and Rockcastle Shooting Center as a package
JP Enterprises, Inc. – Performance Tactical Gear
JP SCR-11 AMU (US Army Marksman Unit) Commemorative Custom Rifle
Presentation Grade Finish with Duracoat Army OD green. The AMU logo is laser etched on the lower receiver. The SCR-11 is a unique side charging competition grade rifle with machined from billet receivers and all the high tech JP internal parts that make a JP rifle the choice of any serious professional level shooter on the national practical rifle circuit.
Caliber: .223/5.56
Barrel: 22", medium contour, 416R stainless, Cryo-treated, air-gauged
Configuration:. DMR with XL hand guard concealing the gas system
Operating system: JP adjustable gas system with JP Low Mass Operating System.
Sights: Also included is the new Bushnell HDMR 34mm 3.5-21 military grade optic with Mil-dot reticle in a 34mm JP one piece mounting system. Scope donated by Bushnell.
Brownells 3-Gun Shooter's Package – Includes the Brownells 3-Gun Competition Case, Brownells Pro-Series Hearing Protection, Three (3) Brownells Tex-Lok Magazine Pouches, and Six (6) Brownells Tactical Magazines with Magpul Gen 3 Followers and Ranger Floorplates.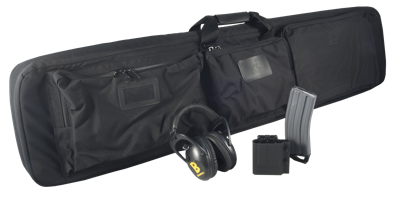 Rockcastle Shooting Center -- A weekend for two: 3 Night Lodging and unlimited shooting range time and a One year's membership at Rockcastle Shooting Center





Oakley Standard Issue and ESS along with S.P.E.A.R. Tactical
Ever wonder how the Teams get trained and ready for deployment and are enabled to carry out the world's toughest missions? They train, train some more, and train again. One of the places they use to accomplish these training missions is S.P.E.A.R. Tactical Resources. Vince Baertschi has developed protocols and tactics that place these teams in High Altitude Tactical situations. Because of the NRA, you have the opportunity to train under these same conditions. Vince along with his team will take you through the actual methods and resources that the greatest war fighters in the world use. This is not available to the public or offered to civilians. Think of your last hunt. How that 400 yd shot was not as comfortable as you would have liked. How you might have passed on an animal that with training could have been an easy shot. Vince will take you out to 1500 yds. Your comfort level might improve to 500 yds but you will hit targets at 1500 yds. Not included in the auction, but part of the experience: Located near Sun Valley, ID this town offers the best in accommodations. Dining is first class and flights into Hailey or Boise are easy to arrange. Training will take place over 2 days. 2 people are eligible to participate. Dates and availability might vary due to the previous commitments of SPEAR Tactical. As an added bonus, both shooters will be outfitted by Oakley SI and ESS with the exact same product worn by our elite forces and ground troops. Also you will get to see "The Slab", the training area where these special operators prepare for each simulated mission.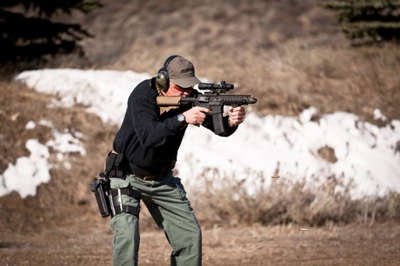 Krieghoff Semprio Rifle 2 Barrel Set
For over a century, Krieghoff has been known for blending tradition with innovation. The Krieghoff Semprio challenges traditional thinking, propelling the hunting rifle into a new era.
The first of its kind, the Semprio's in-line repeating utilizes the ergonomics and kinetic forces recoil produces to optimize the hunting experience. This latest addition to the Krieghoff hunting rifle line combines our hallmark quick target acquisition, safety and combi-cocking features with revolutionary ideas.


Anatolian (Bezoar) Ibex - 7 Day Hunt in Taurus Range of Mediterranean Coastal Mountains
Just over an hour from exciting Istanbul, enjoy the history and beauty of the only city in the world on two continents; Europe and Asia. The hunting areas are located closed to several ancient Ruins such as Thermesos, Arykanda, Kekova, Saddle Mountain, and Kiz Kalesi. While the hunter enjoys one of the greatest Ibex hunts in the world, the companion will enjoy the beautiful sights. Accommodations are comfortable guest houses to nice coastal hotels with lots of seafood and great Turkish cuisine. Included are Istanbul tours and transfers, one day VIP tour with private car, Antalya/Adana airport transfers, 7 days of hunting and full accommodations for hunter and non-hunter. Additional species that can be added to the hunt: Anatolian Sheep, Anatolian Hybrid Ibex, Anatolian Maral Stag, Boar, Goitered Gazelle in Turkey as well as Marco Polo sheep, Mid Asian Ibex in Tajikistan; and 3 Urial species,2 Ibex species,3 Markhor species in Pakistan.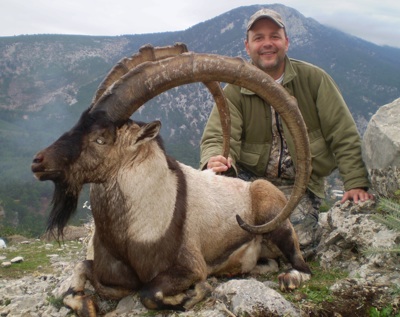 Winchester Model 1873 Lever Action Musket, manufactured in 1903
This is a magnificent and original example of a scarce Winchester Model 1873 Lever Action Musket, manufactured in 1903. Model 1873's are romantically known as the "gun that won the west". The model 1873 was produced in three configurations; rifle, carbine, and musket and enjoyed a total production run of approximately 720,000. Musket production was limited to 5% of all model 1873's manufactured. The musket has a distinctive 30 inch round barrel and is chambered in the 44 WCF and is accompanied by an original bayonet. The condition is excellent and exhibits 98% plus original finish. Most significant is the 99% attractive and original niter blue finish on the loading gate indicating that this musket has remained unfired for over 110 years! This musket represents a small fraction of the fine, rare, and historic firearms offered by Rock Island Auction Company annually. This musket would make an impressive start to anyone considering collecting antique arms as a hobby or as an investment and would certainly be worthy of any already established arms collection. The winning bidder will also receive a free one year catalog subscription for our upcoming 2012 auction roster headlined by our stunning April 20, 21, and 22 Premier Firearms Auction. For more information please visit www.rockislandauction.com

5.5-day Alaska King Eider Hunt for 2 donated by Ramsey Russell's - GetDucks.com
Located on remote St. Paul Island, Alaska, this hunt is for the king eider, the most extreme and challenging duck hunt on earth. King eiders are the most coveted trophy sea duck species that tops most every waterfowler's life-list and without which no trophy collection is complete. Package includes lodging, meals, expert guide-captains, local transportation. While there are no guarantees in wild duck hunting, this hunt package does typically produce 100% success on trophy king eiders for the very lucky few 30 hunters annually. There is practically nowhere else on earth to hunt the magnificent king eider.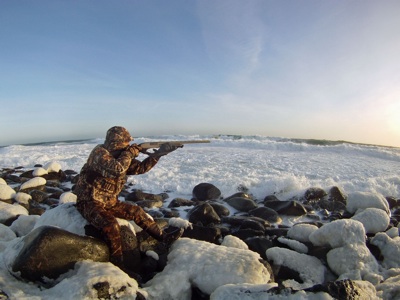 Montana Bull Elk Hunt for 1 Hunter with Anchor Outfitters
Anchor Outfitting promises you a great time pursuing Rocky Mountain Elk. The rugged terrain provides the seclusion necessary for the bull elk to reach maturity. This five day guided elk hunt includes meals and comfortable cabin accommodations for a great western hunting experience. Let the Rein family host you on their ranch that has been in the family since 1893.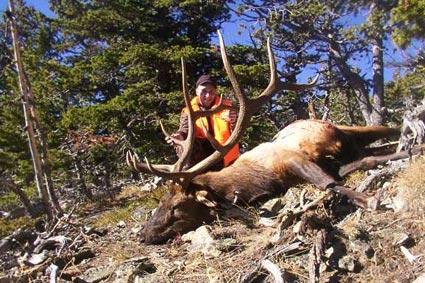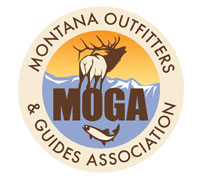 Les Baer Premier II Model 1911 Handgun & Super Varmint Special .223 Rifle Package
After more than a quarter-century, Les Baer Custom is still acknowledged as the leader in the development of precision built custom firearms that simply outperform any other guns in their product categories.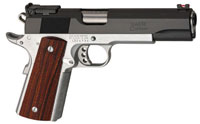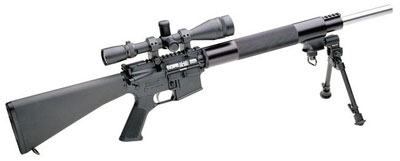 Optics Package Donated by Swarovski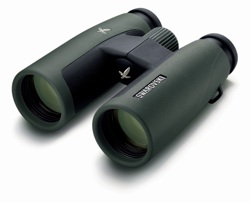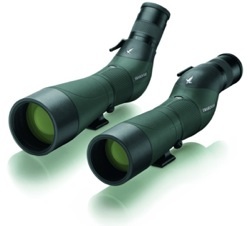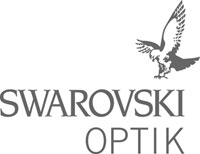 New Zealand Red Stag Hunt for 2 Hunters with Cardrona Safaris
Cardrona Safaris offers premier trophy hunting services from its prestigious private hunting preserve located in the heart of New Zealand's most spectacular hunting country. Includes luxury lodge accommodations, meals, trophy fees for two red stag and field preparation.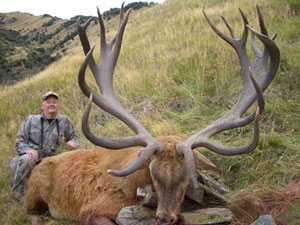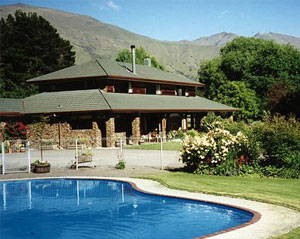 Big Boy Rifle Donated by Henry Repeating Arms
Henry rifles are a masterpiece of fine crafted gunsmithing. Any shooting enthusiast who closely examines one is immediately impressed with the excellent fit, finish and overall visually elegant design.




Optics Package Donated by Zeiss
Victory Photoscope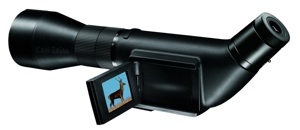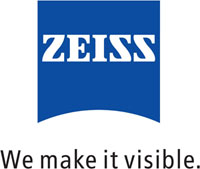 Barrett Rifle and Tour Package
Headquartered in Murfreesboro, Tennessee, Barrett is the world leader in large-caliber rifle design and manufacturing. Our products are used by civilian sport shooters, law enforcement agencies, the United States military and more than 50 American allied countries across the world.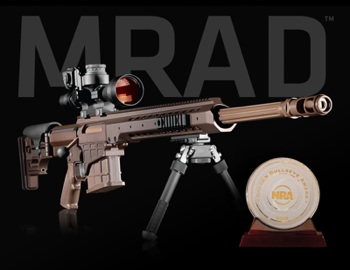 MRAD adapts to a variety of user needs without sacrificing performance. With unrelenting precision and unfailing accuracy, this bolt action newcomer has already defined a whole new class of long-range rifles. The MRAD rifle's user-changeable barrel system is just one example of this hardworking gun's modularity. The precision-grade barrel can be removed by simply unscrewing two bolts using a standard Torx wrench. Besides reducing maintenance and logistical burdens, this unique design paves the way for caliber interchangeability and serviceability.

SIG556 Precision Rifle
Sig Sauer rifles are fast gaining a reputation for revolutionary design, exceptional accuracy, engineered reliability and traditional craftsmanship. SIG Arms has created these rifles with a specific purpose in mind.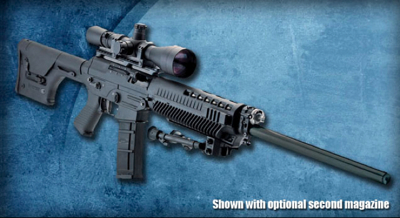 Costa Rica 7 Day Vacation & Use of Condo for 6 and 1 Day of Big Game Fishing
Enjoy a seven-day vacation at Del Pacifico on the west central coast of Costa Rica and one day of big game fishing from the Quespos Marina for Pacific Sailfish, Marlin and Dorado. In addition to the fishing, this vacation includes a 3 bedroom condo (2,000 sq. ft.); each bedroom has a private bath and two balconies with views of the Pacific Ocean.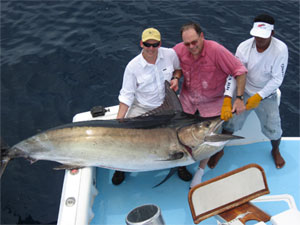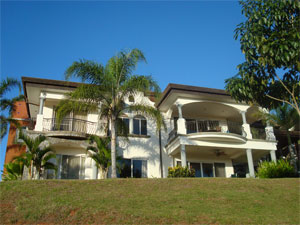 LCW15 Lady's Home Defender Rifle Donated by Lauer Custom Weaponry
The LCW Lady's Home Defender was designed with the lady of the house in mind. At 5.5lbs, this rifle is easily controlled with the help of the forward grip. The laser/light combo makes it a point and shoot rifle when there is no time to shoulder and aim. Stock set is DuraCoated in Bronx Rose, The Finest Firearm Finish on the planet. It is pretty as well as pretty mean.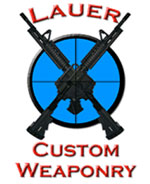 Left Hand Model AR-15 Rifle Donated by Stag Arms
Great rifles are made in America. The best are made by Stag Arms.


Protector Gun Safe Donated by Fort Knox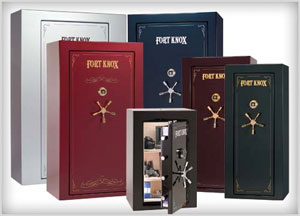 Freedom's Steel – A Knife Rights Collaboration
Freedom's Steel is an extraordinary custom knife collaboration sponsored by Knife Rights and donated to the NRA-ILA in appreciation for their support of Knife Rights' legislative efforts in fighting the Second Front in Defense of the Second Amendment™. This one-of-a-kind 15-inch knife was crafted by knifemaker David Broadwell with an historic wood handle from the last of 13 horse chestnut trees planted by George Washington in 1788 to memorialize the 13 original colonies. This historic tree was salvaged by Historical Woods of America in 2005. The 9-inch blade is 250-layer Wedged Ladder pattern stainless Damascus forged by Chad Nichols. The knife is embellished by master engraver Leonard Francolini with 24 karat gold inlays and scrollwork. Paul F. Long hand-crafted the leather and alligator sheath. Etched into the glass front of the custom-built black walnut display case by Brookfield Case is a reproduction of the handwritten diary entry by George Washington, dated April 2, 1788, "Transplanted from a box in the garden, thirteen plants of horse chestnut into the shrubberies by the garden walls." Includes documentation and provenance for the knife and historical wood.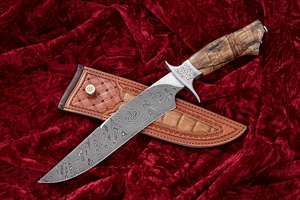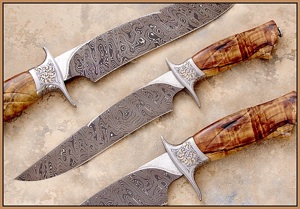 AR10 SASS Rifle Donated by Armalite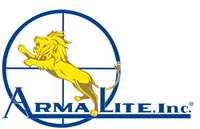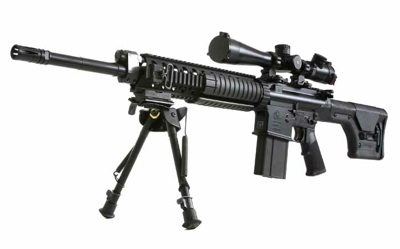 Leica ER Rifle Scope 3.5 - 14 x 42mm
The LEICA ER 3,5-14x42 is the longer range shooter's ideal riflescope. The higher magnification allows precision shooting at longer range. The 10 cm / 3 15/16" of eye relief, gives the shooter added confidence against the results of even the hardest recoiling rifles. Generous straight tube fore and aft of the turret housing and compact eyepiece allows for exceptional mounting flexibility.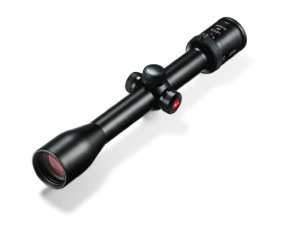 Assorted Knives Donated by Columbia River Knife & Tool


110 BA Rifle Donated by Savage Arms




Complete Predator Call Package from Foxpro


Thompson Model 1927 A 1 Deluxe Semi Auto Donated by Kahr Arms
All the classic details of the time honored original are reproduced in today's semi-auto Thompson.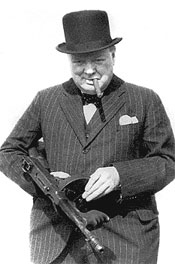 Handmade Leather Belt and Buckle Donated by Clint Orms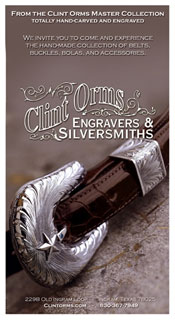 Nosler® Model 48 Legacy™ Rifle chambered in .300 Winchester Magnum
This rifle is a one-of-a-kind featuring a bronze NRA seal inlaid in the buttstock. Built on the proven NoslerCustom® Model 48 action, the Model 48 Legacy™ features a match-grade, hand-lapped barrel fully free-floated in a glass and pillar-bedded American Black Walnut stock, hinged floorplate engraved with John A. Nosler's signature, custom trigger set to a crisp 3-pounds, and Midnight Blue CERAKOTE™ finish on all exposed metal surfaces to prevent corrosion and intrusive weather damage. The Nosler® Model 48 Legacy™ comes with an accuracy guarantee of sub M.O.A. three-shot groups at 100 yards using Nosler® ammunition.
Package Includes:
Nosler® Model 48 Legacy™ Rifle
Leupold® VX-2, 4-12x50 CDS Scope
Case Cruzer™ travel case
NoslerCustom® leather sling
Leupold® bases and rings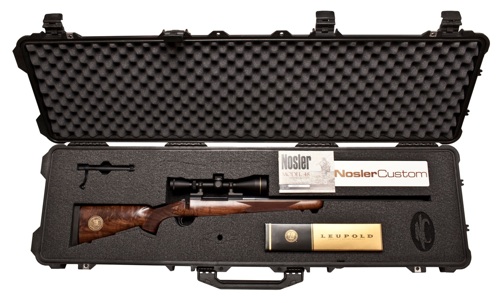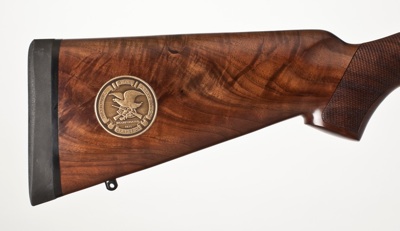 Several Firearms Donated by Ruger




Pistol Donated by Springfield Armory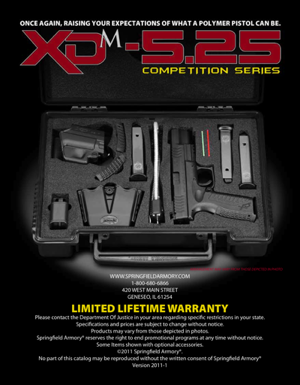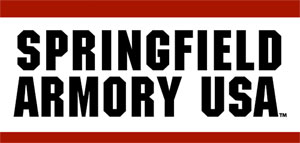 Several Hard Side Gun Cases Donated by Pelican

Several Firearms Donated by Mossberg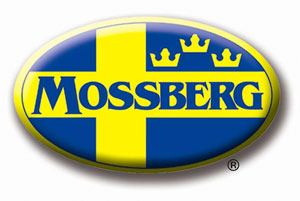 Judge Pistol Donated by Taurus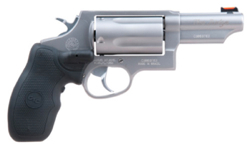 Custom Mens Watch and Knife Package Donated by Rocky Mountain Watch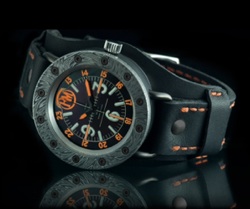 Martin Estate Magnum and Private Tour
"What you will taste is the essence of the vineyard."
                                                                             -Greg Martin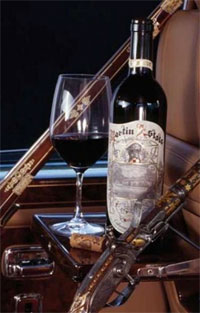 Several Rifle Scopes and Other Optics Donated by Leupold

Custom Knife Set With Ivory Handles Donated by Buck Knives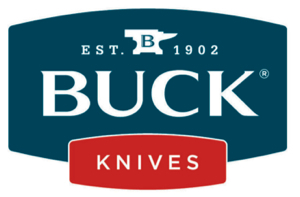 Assorted Flashlights Donated by Sure Fire

Montana Mule Deer Hunt for 1 Hunter with Chase Hill Outfitters
Montana Trophy Mule Deer hunts are on our home ranch and surrounding ranches. The majority of our hunting is on Private Land, with Thousands of acres of BLM and State Land. We have been working with the owners of these ranches since 1986 managing the land and game for quality hunting.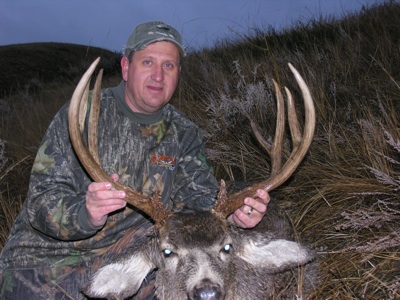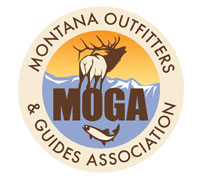 Custom .300 Weatherby – Beautifully engraved with a 26" barrel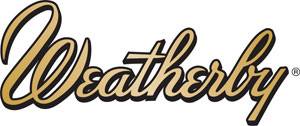 Tactical Rifle Scope Donated by Nightforce

Custom Knife by Carlton Evans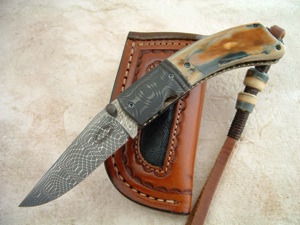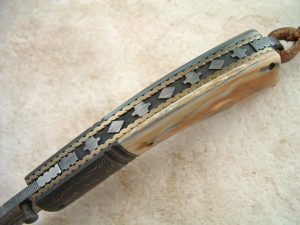 Gun case Donated by Americase


Several Cases of Ammunition Donated by Federal

Hells Canyon Custom Made Fly Rod
Ira Stutzman has been building rods for over thirty years. That experience and attention to detail has crafted some of the finest fly, spinning and casting rods in the world.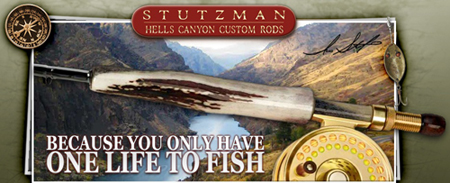 Para Protégé Pistol and Special Operations Training Adventure for One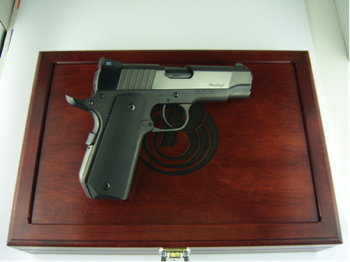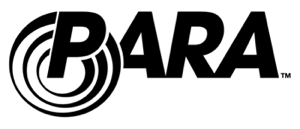 Remington M1911 Pistol and Special Operations Training Adventure for One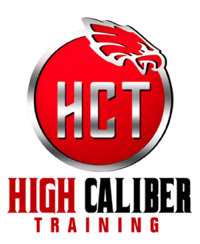 Ruger No. 1 Rifle in .475 Turnbull

Browning Model 1911 45/22 Commemorative Set
1911-22
ACTION – Blowback semi-auto; Single-action trigger
GRIPS – Checkered double-diamond walnut; Satin finish
FEATURES – Fixed sights; Detachable 10-round magazine; Manual thumb safety; Grip safety; Made in the USA
1911-45
FRAME – Steel; High gloss blued finish
SLIDE – Steel; High gloss blued finish; Gold enhanced engraving commemorating the 100th anniversary of John M. Browning's design of the 1911
BARREL – CRMO steel; Blued finish; 5" length
ACTION – Blowback semi-auto; Single-action trigger
GRIPS – Checkered double-diamond walnut; Satin finish
FEATURES – Fixed sights; Detachable 7-round magazine; Manual thumb safety; Grip safety; Circa 1913 Government contract configuration; Made in the USA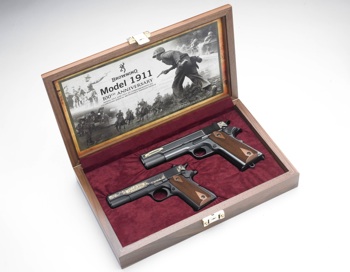 Winchester Model 71 Caliber – 348 Winchester
One-of-One custom built for 2012 NRA Show Serial Number – NRA12STL001 Heavily engraved by Baron Engraving High Grade Walnut Stock 24" polished blued barrel



Several Items Donated By Filson
Sportsman's Bag, Shelter Cloth Wildfowl Hat, Original Goatskin Gloves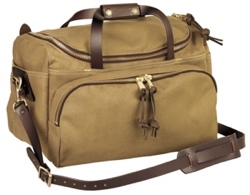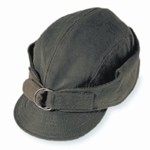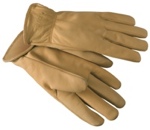 The Wollaston Lake Lodge Experience; Six Day Remote Fly in Catch and Release Trophy Fishing
This is a luxury lodge in the most pristine wilderness setting you could imagine. Located just south of the Arctic Circle in the remote reaches of northeastern Saskatchewan's boreal forest is this crown jewel of freshwater lakes. With premium equipment and expert guides, guests are well prepared to take on this adventure and be pampered in the process. Take on the challenge of the Wollaston Lake Lodge Grand Slam featuring Trophy Northern Pike, Lake Trout, Walleye and Arctic Grayling.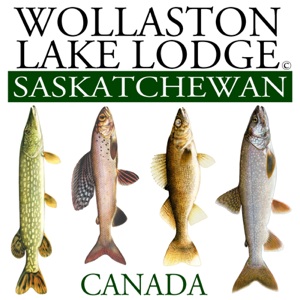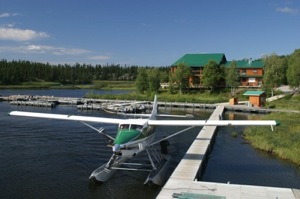 Ambush Firearms - 6.8 SPC II Mossy Oak® Break Up® Infinity™
No longer do you have to compromise weight for takedown power, now you can have both. The Ambush 6.8 is not only lightweight, it's modular, utilizing a Picatinny Rail system and adjustable butt- stock to better suit your individual needs. While hunting with the Ambush 6.8 Mossy Oak® Break Up® Infinity™, you are the most silent, concealed, and mobile you've ever been. Chambered in 6.8 SPC II the Ambush features a Cold Hammer Forged Barrel, shotgun inspired modular foregrip, free-floated Modular Float Rail and a Geissele Super Semi-Auto two-stage trigger. Combine all these with our unconditional lifetime guarantee, and you have the perfect hunting rifle for generations to come.


Volquarsten Deluxe 22 LR



Centurion 39 Sporter Rifle, Cal. 7.62x39mm
100% American Made! No imported parts!
The Centurion 39 is assembled using all new U.S. manufactured parts. It is different from other rifles on the market in that the receiver is machined from an 11 pound block of 4140 ordnance quality steel. The barrel is equipped with a proprietary V shaped Chevron Compensator, designed exclusively by Century. This unparalleled compensator design directs gases upward, which reduces recoil and makes the rifle more controllable. Instead of adjusting for windage from the front sight like other similar rifles, the rear sight is adjustable for both windage and elevation. Other features include a high visibility front sight post and a buttstock that is 1 inch longer than military style stocks, for better comfort and handling. The upper and lower handguard have four Picatinny rails which can be used to accessorize the Centurion 39 with red dot sights, scopes, lights, lasers and a fore grip. Barrel: 16.5" with a 1:10 twist, Overall: 37.25", Weight: 8.2 lbs. Comes with two U.S. made 30 rd. mags. Not available for sale in NJ, MA, CA, CT, HI or where prohibited by law.
USAK-N Condition: New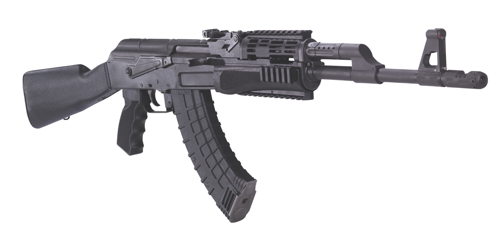 Stingray-C Pistol, Cal. 9mm Para
Made in Turkey by Canik55, this pistol is very similar to the famous CZ75 pistol. Features include an ambidextrous safety lever and slide release, loaded chamber indicator, windage adjustable rear sight and an MIL-STD-1913 Picatinny rail. Comes with two 13 rd. mags., cleaning rod and plastic case. Barrel: 3.5", Overall: 6.75", Weight: 1.7 lbs. Not available for sale in CA; DC; HI; MA; Cook County, IL or where prohibited by law.
HG2024-N Condition: New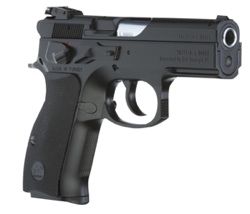 South Texas Ghost Water Creek Aoudad Hunt for Two Hunters
Two hunters will be able to hunt from Thursday through Sunday. They will be hunting for Aoudad with 28" horns and below. We will hunt from blinds and will spot and stalk. Each hunter will have a guide. We also will have our chef there who use to be an executive chef for Wolfgang Puck. He will prepare the menu and send it to them for their approval.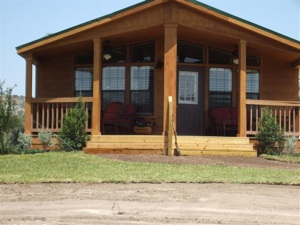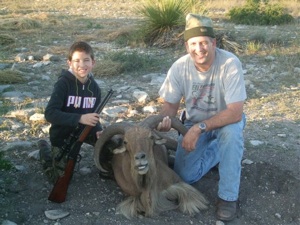 10-Day Plains Game Hunting Safari In South Africa For 1 Hunter
Enjoy the ultimate South African safari experience with Hannes Els of Limcroma Safaris. With nearly 200,000 acres of privately owned and closely managed hunting concessions, Limcroma Safaris operates full service safari adventures in the Limpopo Province—the premier hunting destination in South Africa. This exclusive 10 day plains game safari includes daily rates for 1 hunter, trophy fees for 1 Gemsbok and 1 Impala, licensed professional hunter, tracker, skinner, camp staff, and daily laundry service. Guests will enjoy delectable cuisine prepared in traditional South African fashion, wild game dishes, and beverages including famous South African wines and local beers. Accommodations include luxurious native thatched five-star chalets with ensuite baths. Limcroma Safaris well equipped camp located in a rich game area, combined with the skills of Hannes Els and his well trained trackers and camp staff, will ensure an unforgettable safari in the African bush with luxury, comfort and the best quality trophies South Africa hunting has to offer. Even noted bow hunter, rocker, and conservationist Ted Nugent has hunted with Limcroma Safaris and describes his safari with Hannes as nothing less than a "perfect" Experience.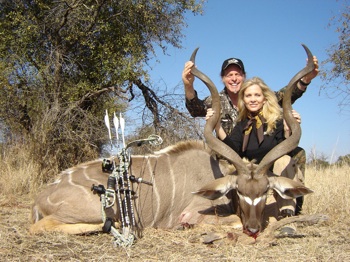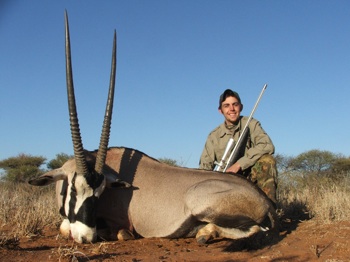 10 day Safari for Two Hunters and Two Observers from Thormahlen & Cochran Safaris, Namibia
This African Safari will take place in Nambia – one of Africa's most geographically and culturally diverse countries. The hunting will take place west of the Etosha National park and offers a challenging free ranged environment of 495000 acres that is waiting to be explored. The untamed conservancy wilderness yields its secrets only to the adventurous!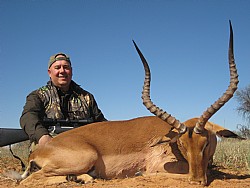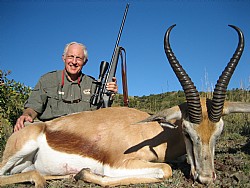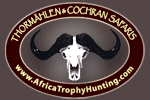 Pistol Donated by Glock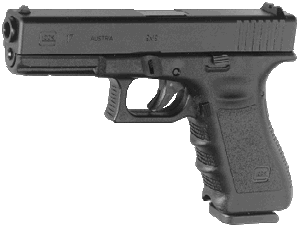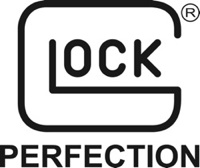 Double Tap Pistol Donated by Heizer Defense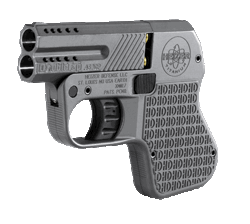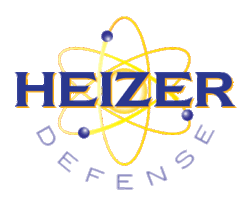 PMR 30 Pistol Donated by Kel Tec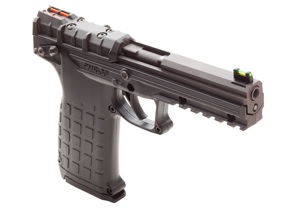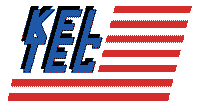 Five-SeveN® center-fire pistol and PS90 Carbine Donated by FNH USA
The FN Five-SeveN® autoloading pistol offers single-action operation, low felt recoil for a more comfortable shooting experience, a forward-mounted safety location that encourages proper trigger finger indexing, and chrome-lined stainless steel barrel for extended life and durability. The PS90 is a flexible, compact bullpup carbine design that is innovative in design and ideal for personal security and sporting use.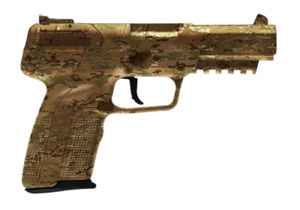 Fountain Pen Made from James Madison's Cedar of Lebanon Tree Donated by Historical Woods of America, Inc.
At the etrance to the Montpelier garden is the largest of three remaining Cedars of Lebanon. They were certainly planted during James Madison's lifetime, as he was known to have planted four Cedars of Lebanon on the grounds. One of these trees fell from the weight of ice and high winds during a 1995 ice storm. This tree had a circumference one inch larger than the largest remaining tree and was found to have 173 annual rings on one side of the trunk. Subtracting 173 from 1995 suggests that the trees were planted in the early 1820s or about fifteen years before Madison's death. A local tradition says these four Cedars of Lebanon were a gift from France to James Madison presented by Lafayette during his visit to Montpelier in 1824. The wood from the tree that fell in 1995 was used in the creation of this hand crafter item.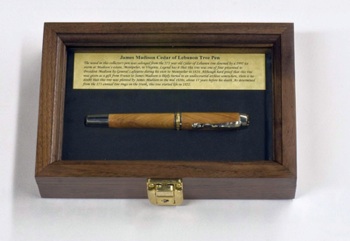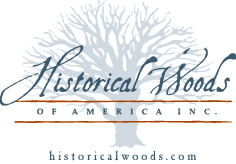 NRA Endorsed Rescue 360
IF YOU CAN GET THERE, WE CAN GET YOU HOME.
NRA Endorsed Rescue 360 is an emergency evacuation and assistance service providing worldwide protection in the event of an emergency while you're traveling. Rescue 360's crisis management experts will help get you out of harm's way, track down the best (and nearest) medical care if needed and get you safely back home – from anywhere in the world. Services include field evacuation, companion assistance, vehicle return, ransom negotiation, political/security/natural disaster evacuation and much more.

>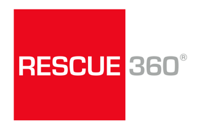 Original Art Painting by John Seerey Lester
John's images have a mysterious and mystical appeal, directly related to his ability to paint the unusual. His skill in painting mist and snow, as evidenced in Polar Lookout, and wildlife in subdued light, such as Out of the Darkness Into the Light, or Dark Presence, has created a demand for his ability as a painter that has few rivals. Not many artists display the ability to paint wildlife in all the natural elements. Seerey-Lester's imaginative designs are always an anticipated aspect, as experienced in a recent release of Full Moon Rising - Leopard. Where else, but through his art, could you see such a brilliant occurrence.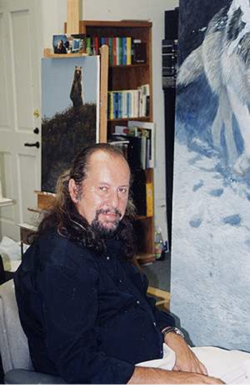 The President Ronald Reagan Presentation Belt Buckle was created by fellow western movie star George Montgomery for his good friend President Ronald Reagan. The buckles, made by the gifted actor and artist George Montgomery, were used in presentations by the former President to various VIP's. Its design features President Reagan riding his horse and bears the following inscription on the back: "President Ronald Reagan 1980-1988 by George Montgomery 1991." At 7.5 ounces of sterling silver, this is a truly unique historical item of the 40th Presidency of the United States.
The Years of George Montgomery, is a limited edition book that chronicles the history of actor George Montgomery's film career and his work as an artist. It includes photographs of movie actor Ronald Reagan as well as a letter to George Montgomery from President Reagan.
Donated by Dr. & Mrs. John Bianchi in memory of George Montgomery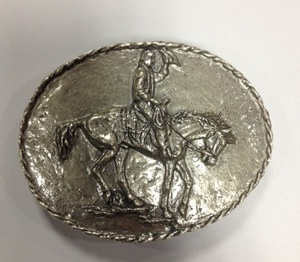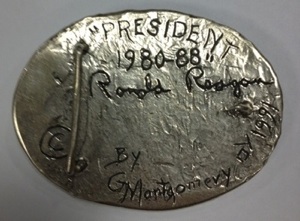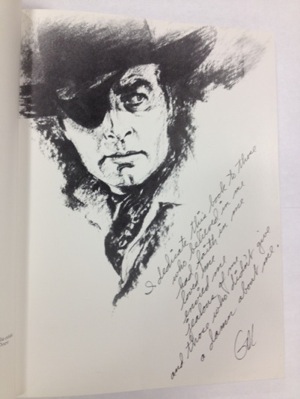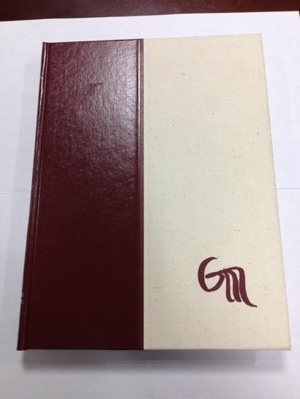 Benelli Executive Grade Shotgun
Executive Series shotguns combine form, function and art in the finest Italian tradition. The hard-working shotguns of the Executive series have been transformed by the master artisans at the engraving workshop of Cesaré Giovanelli, where the receivers were hand-engraved with animated game scenes and finely executed scrollwork. Executive series guns are ornamented to one of three levels of elegance and all are mounted in AAA-Grade select European satin walnut stocks, chosen for color and dramatic figure. The stocks and fore-ends are detailed with 28-line-per-inch, fine-line checkering.


Benelli R1 Rifle
Benelli's R1 big game riflerecently got bigger. The R1 is now available in .338 Winchester Magnum, considered one of the most respected North American big game cartridges that's suitable for hunting large game like brown bear, moose and elk and Africa's largest plains game.


Custom H S Precision Take Down Rifle With 2 Barrel Set
Two Barrel Tactical takedown
308 Win, 24" Fluted, black
300 WSM, 26" Fluted+brake, black
Storm Travel Case, (suit case style cut for rifle and both barrels)



Three Day South Dakota Pheasant Hunt
Enjoy a South Dakota wild bird pheasant hunting trip. Contact for mutually agreeable hunt dates from November through December by June 1st. The trip includes three days of guided hunting with dogs, all meals, accommodations in a 1906 classic South Dakota farmhouse, transportation to and from Sioux Falls airport. Hunters may bring dogs if they are collar trained. This is a traditional farm hunt on private land, no public ground.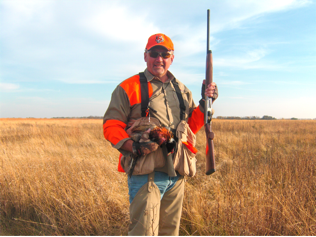 Alexander Arms .17 HMR Rifle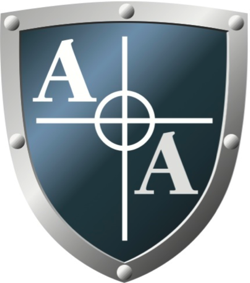 Windham Weaponry AR Rifle




Complete Luggage Set Donated by Cabela's



Kimber M1911 Pistol Donated by National Shooting Sports Foundation



EXPS2 Holographic Sight Donated by EOTech
Offering true 2 eyes open shooting for fast target acquisition and the rugged durability of a HWS sight.
Easy adjust side button
Adjustable, locking quick detach lever fits both 1" Weaver and MIL-STD-1913 rail
7mm raised basefor iron sight access
MSRP $559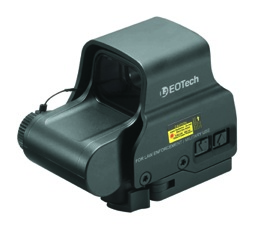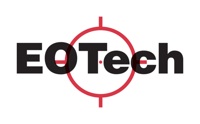 SoundGear Digital Hearing Protection and Enhancement for Shooters
Protect your ears from the deafening sound of gun blasts with new SoundGear by LaPierre, the 100% digital, instant-fit hearing protection product for shooters. SoundGear hearing protection products also deliver 100% digital noise enhancement, so you won't miss a rustle, release or command. SoundGear is an officially licensed product of the NRA. As an NRA Business Alliance Member; you can become a distributor of this state-of-the-art technology. For more information visit www.soundgearhearing.com or contact Lance Kraemer at [email protected]. Every successful bidder of a firearm at the auction will receive Soundgear hearing protection.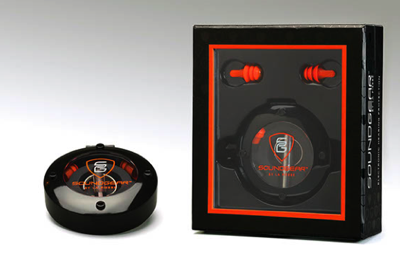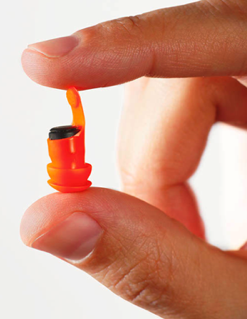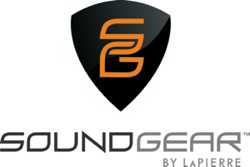 Sparrow Gift Package Donated by Silencerco
1 Staineless Steel 22 Sparrow Certificate (Suppressor redeemable upon ATF Form Approval)
1 Authentic Silencerco Ammo Box
1 Silencerco Logo Hat (Any Size)
1 Silencerco Logo Shirt (Any Size)
1 Game Changer T-Shirt (Any Size)
1 Set of R/A L/A Patches