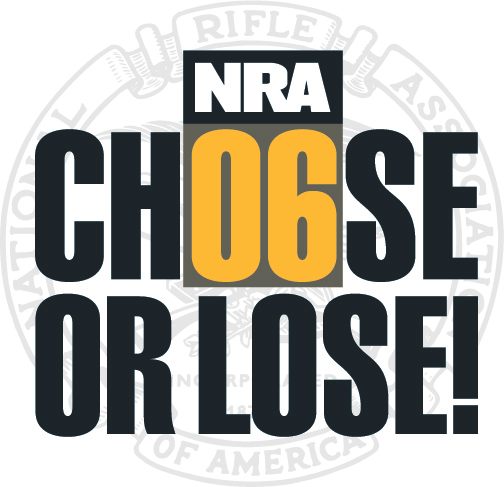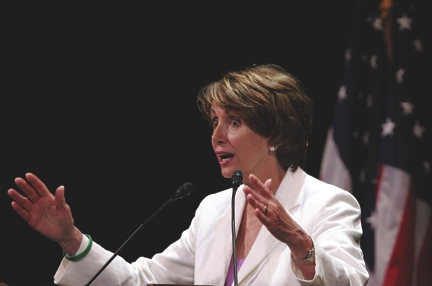 Rep. Nancy Pelosi (far left) hopes to bring her San Francisco values--
such as handgun bans--to the position of speaker of the House.
Our Rights Hang in The Balance
With anti-gun extremists Nancy Pelosi poised to become Speaker of the House, and John Conyers chairman of the important House Judiciary Committee, the threat to gun owners' rights could not be more real in this congressional election.
Just how important are the 2006 congressional elections? Just how important is your vote and those of your family and friends? Consider that Nancy Pelosi, Democratic leader of the House of Representatives, is poised to bring her San Francisco values--such as banning handgun ownership by honest citizens--to the powerful office of House speaker.
The prospect of an extremist such as Pelosi (her lifetime vote rating from the American Conservative Union is identical to Ted Kennedy's) assuming such control should alarm all who love freedom. It is troubling that a recent Gallup poll showed that 40 percent of Americans had never heard of Pelosi or had no opinion about her.
Pelosi, who would become NRA's first "F"-rated speaker in 20 years, recently told time magazine, "Anybody who's ever dealt with me knows not to mess with me." This warning comes from a gun-hating politician who seeks the power to schedule legislation for floor consideration. As former Speaker Tip O'Neill put it, "if [a speaker] doesn't want a certain bill to come up, it usually doesn't." But Pelosi could be counted on to fast-track anti-gun legislation.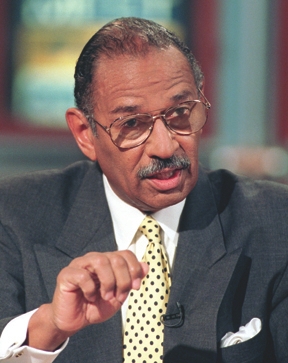 Rep. John Conyers (left), the longest serving anti-gun House member, has been promoting a national handgun ban for more than three decades. He hopes to chair the Judiciary Committee.
The speaker also can greatly influence the final provisions of a bill, having the unchallenged authority to appoint conferees to resolve differences in legislation that has passed both chambers. You can bet whose interests Speaker Pelosi would protect.
Helping her every step of the way would be the dean of gun banners in the House--John Conyers. The Detroit-area congressman, who stands to take over the all-important House Judiciary Committee, has been pressing for a total ban on handgun possession for nearly his entire 35-year career.
It's not just your handguns that Conyers wants to confiscate. As time ticked down toward expiration of the Clinton gun ban, Conyers cosponsored (along with 109 fellow Democrats and two Republicans) Rep. Carolyn McCarthy's legislation to expand the 1994 law to ban millions more guns. Conyers tried to ban guns--such as Ruger Mini-14s--that Clinton's law expressly exempted, and he didn't stop there. Conyers would have outlawed any semi-automatic rifle or shotgun that any U.S. attorney general claimed was not "sporting." So much for our right to defend ourselves against violent criminals!
---

Anybody who's ever dealt with me knows not to mess with me.

-- Nancy Pelosi

---
Speaking of criminals, at the same time Conyers has been trying to take away our guns, he has been writing legislation to give felons the right to vote in federal elections, no matter how brutal or perverse their crimes.
Also positioned to mount constant attacks on gun owners' rights is Rep. Henry Waxman--Hollywood's representative in Congress. Since 1997, Waxman has served as ranking member of the Government Reform Committee, a committee that he says, "has oversight over everything that the government is involved with."
Election wins by anti-gunners in November would vault Waxman into the Government Reform chair, and he would be given a larger staff, subpoena power and the authority to call hearings on virtually anything relating to industry or government. Bear in mind, Waxman has already led several gun-related investigations, working hand in glove with the radical Violence Policy Center, which wants to outlaw handguns in America.
Waxman was a determined opponent of legislation to protect the American firearm industry from lawsuits seeking to hold it liable for the acts of armed criminals. Waxman offered an amendment to the Protection of Lawful Commerce in Arms Act that he hoped would kill the bill, absurdly arguing that, "Our current gun laws are so weak that our country serves as a virtual arsenal for terrorists."
In the past several election cycles, our grassroots power has changed the makeup of the Congress. Our victories were hard won and well deserved, but, much more importantly, they have helped keep alive the vision of our Founding Fathers. To further that great cause, we must now do everything we possibly can in the remaining weeks to elect pro-gun candidates on November 7.